Garmin and Lowrance both about to launch trolling motors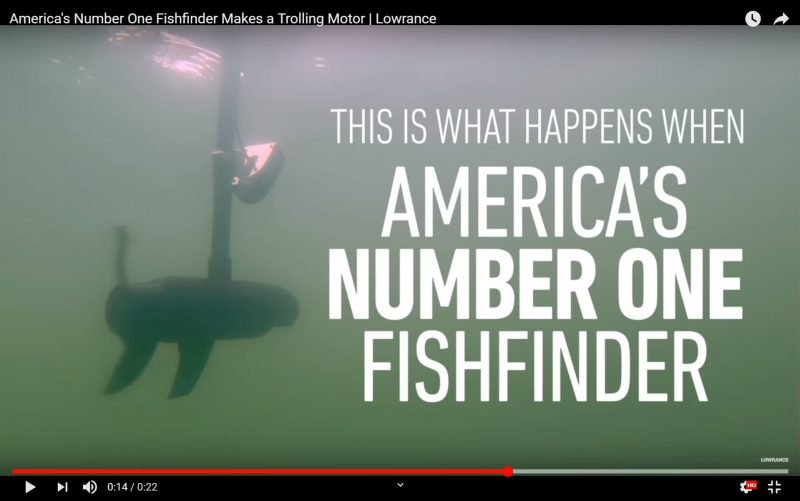 Electric trolling motors have already become highly capable and also often well integrated with some major brand multifunction display systems. But, dang, it looks like the technology is about to experience a major growth spurt when both Lowrance and Garmin introduce their own models at the ICAST fishing show starting on July 9.
In March, Lowrance started teasing its new motor with a YouTube video — sign up for July 9 details here — and then news of the Garmin Force trolling motor got "accidentally" leaked in May when a fishing pro made his first Facebook Live video. The hints are strong that these motors are better or at least more integrated than what's currently available from Minn Kota or MotorGuide, and that's a challenge.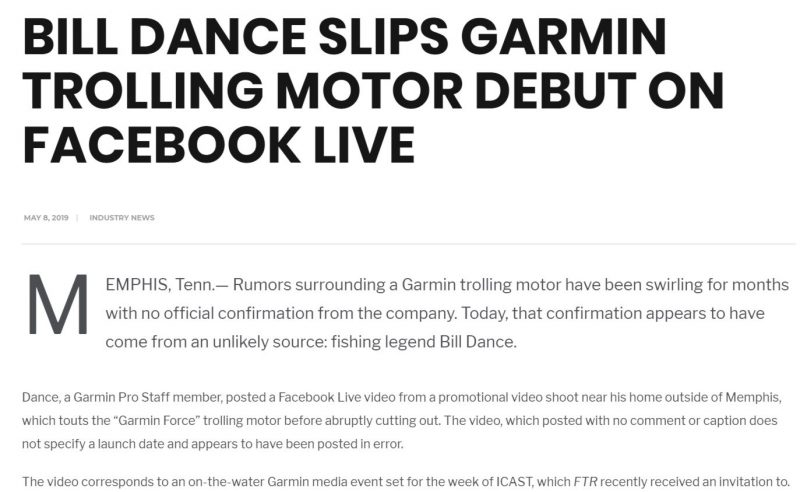 I recall how well a Minn Kota i-Pilot worked in a 2010 Miami demo and how well a Lowrance HDS 12 could control a MotorGuide Xi5 in 2015. And Minn Kota's famous 2018 Ulterra launch ramp video is must see. So what can they do next? Are there lessons from Torqeedo or other electric outboard motors that could be applied to trolling motors, or vice versa? We should know a lot more soon.