M-Tec marine cellular, a new player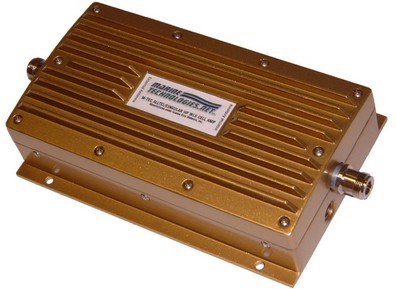 The full name is Marine Technologies and they're coming to market with a large portfolio of marine cellular gear. At the top of the line (nearly $1,000) are wireless amps like the above, which claim to provide a carrier-friendly gain ranging from "-40 to +20 dB, 70 dB maximum". That's a lot. Marine Technologies is a spin off from a big Florida marine electronics installer, and the folks involved say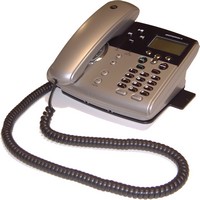 that their technology blows everything else (i.e. Digital Antenna and Shakespeare Marine) away. One drawback to the high performance, however, is that you have to choose your amp for either 800 MHz (Alltel, ATT, Cingular, etc.) or 1900 MHz (Verizon, Sprint, T-Mobile, etc.).
M-Tec also sells these amps in a neat package with the new and very wireless Motorola SD4500 cordless phone system.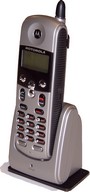 If you use a compatible Moto cell, you could step aboard your yacht and drop it into a Cell Dock where it would be charged and amplified. Your base station (above) can wirelessly connect to 3 of these docks, even pass address books, plus you can have up to 7 wireless handsets (left) around the boat using the cell lines and a regular phone line (land or satellite). I've written about the advantages of a "wireless wireless" boat cell system; this is wireless x 4, all from one marine source, and it looks like it will make some yachtsmen very happy. More on the M-Tec line soon.
PS 12/14: CNET just put up a pretty thorough review of the SD4500 system, as well as RCA's Cell Docking System, which is less sophisticated but works with many more cell phone models.