Maptech International Charts, prices slashed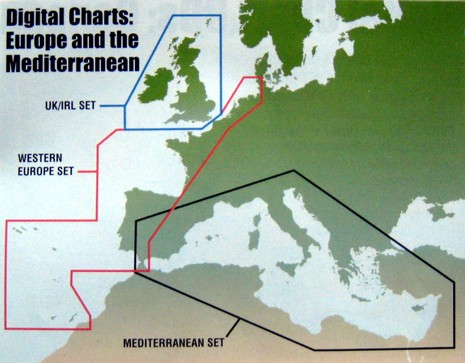 One of my happiest discoveries at MIBS was not a new product or feature, but simply a matter of pricing and packaging. Maptech has radically reduced the hassle and cost of owning its international raster charts, really big time.

Check out that British Isles region, for instance. If you look at some dealer site, like Landfall Navigation, right now (I'm sure it will change soon), you'll find that getting all those charts entails buying and installing over 10 CDs at a cost over $1,500 (over 10 encryption keys, too, because licensed charts have to be sold that way). Now go to Maptech's UK/IRL page, brand new today (I think), and rejoice in the knowledge that you can have all those charts for $150 and one install, with a copy of Offshore Navigator Lite thrown in. $300 will get you the charts and Chart Navigator (ex Offshore Navigator Pro), and the $600 bundle includes CNP (i.e. Coastal Explorer, which is soon to go 2.0, free update for current owners, and looking good in Beta), plus 15 meter NavPhotos and 3–D contour data. Maptech's chart pages are literally being updated as I blog, but I have the 2008 catalog and can tell you that this same price slashing with large regions available in three alternate bundles is going to apply everywhere Maptech has international rasters (with the unfortunate exception of Canada). I'd guess the latter is because the Canadian HO didn't cooperate the way others did. I'm sure the skeptics will say that Maptech is just catching up with falling vector chart prices, but I think this move establishes wonderful new price points and is a major shot in the arm for computer charting, not to mention all the navigators like me who like to have multiple chart types on board. Good on ya, Maptech!
PS Pleased to see my prize winning NMEA 2000 article go up at Sail. It's a year old, but there's still a lot of truth to it, plus what I was hoping for is really happening now. More on that next week.