New Garmin GPSMap 700 series, sweet spot!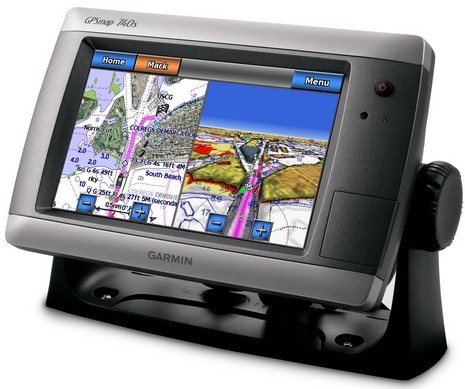 Let's see…a 7-inch, bright, WVGA-resolution touchscreen with built-in GPS and support for Garmin Ethernet radars and NMEA 2000…all at a base price of $1,400? Sounds like a sweet spot to me. I can think of many boaters who will be interested, and few comparable choices…

The GPSMap 700 series was announced today and Garmin also put up a buzz site, but the four new MFDs are not yet on the chartplotter page (which is getting to be quite the list). I don't know when they'll ship, but do know that an extra $100 gets you pre-installed U.S. charts and $200 a built-in fishfinder. One thing I notice on the screen below, and on several more you can check out on the buzz site, are numerous new ways to display engine and other instrument data. They look interesting, and it seems reasonable to expect that Garmin will migrate these features to their other MFDs eventually.