Tender tracking, good for exploring too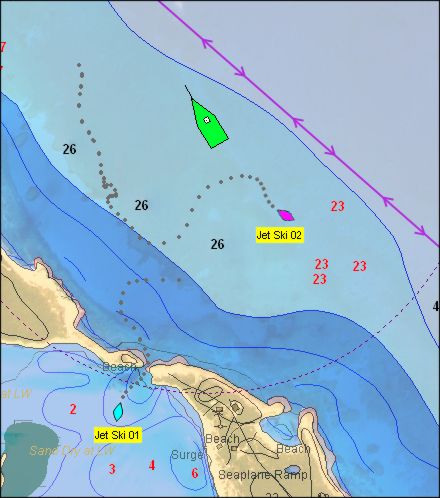 With so many megayachts in the world—some with extra large tenders that they have to tow offshore, some with wild and crazy champagne-guzzling jet-ski-riding charter guests—tender tracking is a big deal. The Nobeltec Admiral 9 Plus Pack looks like quite a complete offering, as seen in these screen shots, and I know that there's another interesting product about to enter this niche. Some thoughts:
* I think Admiral can track more sorts of targets than anything else out there: MARPA, AIS, DSC, and now tenders. Won't other navigation systems follow suit? And what new target type next?



* The Seetrac transmitter/base station system that works with Tender Tracker (with Transas too) can also send wind info, using an option that sounds like the Airmar WeatherStation. Thus you could send your sailing yacht's tender out to survey a race course America's Cup style.
* By the same token, your tender can also send back depth readings. I'm not sure how they are displayed in Admiral, hopefully as a track of varying colors, but I do know that if you have the optional Bathy Recorder, the tender's readings can rebuild the 3D data right ahead of your yacht. Yeah, you'd be down $2,300 just in software options (and I can't find Seetrac prices), but how cool is that! (Actually, has any reader devised a poor man's way to collect soundings from a dinghy, lead line excepted?)