The LightSquared problem, time to join "Save Our GPS"?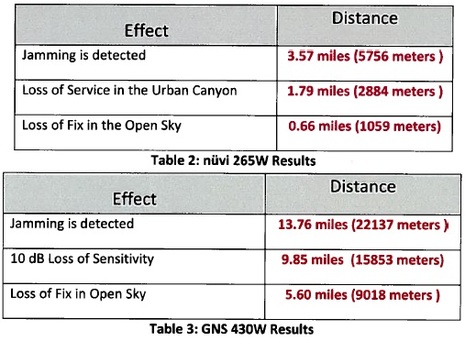 When many readers sent me the GPS World article on GPS jamming, I was blasé. How could the U.S. government possibly allow LightSquared to put up 4,600 transcievers pumping broadband data services in the L band with such power that they'd significantly interfere with nearby GPS frequencies? As in complete failure at over half a mile for a high quality civilian GPS receiver like the nüvi 265W
, even under an open sky, and almost six miles for a critical GNS 430W aviation unit (according to lab testing done by Garmin and Trimble, results PDF here). But then again I never thought our government would be dumb enough to kill the eLoran GPS back-up system just to save a few dollars…
Actually, it's unlikely that the LightSquared transmitters will affect marine GPS because the company
licensed the L Band spectrum
from Inmarsat and apparently part of the deal is that the new equipment will be installed in such a way that it interferes minimally with regular Inmarsat service along our coasts (though filters may be needed on some Inmarsat terminals). However, boaters were among the first to adopt GPS and still tend to understand more than most about how it works and how critical it is to navigation. Which is why marine electronics manufacturers and users, plus safety-minded organizations like BoatUS, should consider joining the just-formed
Coalition to Save Our GPS
.
I'm impressed with the Coalition's rational approach to the LightSquared issue and particularly its
specific recommendations to the FCC
. The concerns thus far may be based on lab testing — and some
doubt the conclusions
— but they're certainly dire enough that the real world testing should be done with great care, and with plenty of opportunity for public input and for the FCC to change its mind without penalty. (Mind you that
LS is a huge hedge fund bet
in what's already a
wild west of ATC services
.) As a Trimble VP
noted to Congress on Friday
, "Spectrum is a public asset and it should not lightly be handed over at the behest of a private party. More fundamentally, the laws of physics cannot be waived by the FCC. This is a serious problem with no obvious solution." Panbo joined the Coalition today; how about you?