VIRB cameras, the Garmin 'ecosystem' expands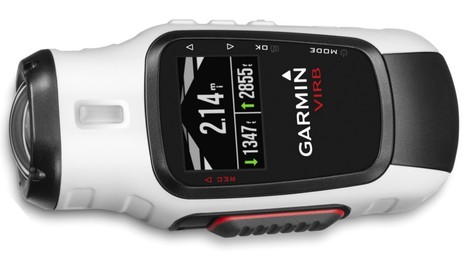 Yesterday Garmin big-footed into a new niche with new VIRB action cameras — VIRB as in verb, as in action (I think). It's not a boat camera per se, but I expect that one will be useful and fun around a boat, and it's also another indication of the company's product 'ecosystem' strategy. Garmin was just getting into dedicated marine electronics when I began covering the subject in depth over a decade ago, but, nonetheless, the major players almost unanimously cited the big Kansas complex full of engineers (with its own factory in Taiwan) as their biggest competitive fear. I suspect it was capabilities like this that caused the concern. VIRB is not an assault on any marine companies, but CNet's sharp analysis is aptly titled "Garmin gets up in GoPro's grill with VIRB HD cameras"…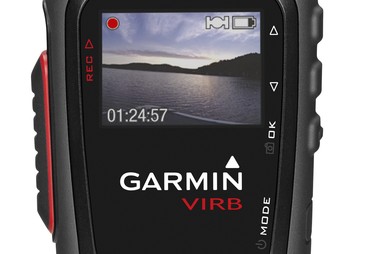 As you may well know, GoPro has built quite a business as "the world's leading activity image capture company," by which they mean recording your adventures with a small super-wide-angle video camera attached to your skydiving helmet or kiteboard. Or trawler mast? I bought a GoPro Hero2 Motorsports Edition in late 2011 largely on the promise that it would soon have a WiFi accessory so that I could see what it sees and also control video/still recording from my phone or tablet. I may have been overly enthusiastic, not to mention my personal "so many gizmos, so little time" issue.
While the Hero2 does make wonderfully sharp images, the WiFi Bacpac was so late to market that the Hero3 series with WiFi built in was already out. And there have been other bumps on the user experience road like very laggy WiFi performance and difficult firmware upgrades. What company in Kansas is stellar at continuously improving its products with easy updates?
If you compare the specs for the $300 VIRB and $400 VIRB Elite, you'll see that they meet and often improve on the GoPro3 White, Silver, and Black editions in most every way (though critical image quality is yet to be determined, and Garmin quit underselling competitors a long time ago). Compare, for instance, the built-in IPX7 waterproofness and 1.4-inch transflective color screen to GoPro's clunkier solutions.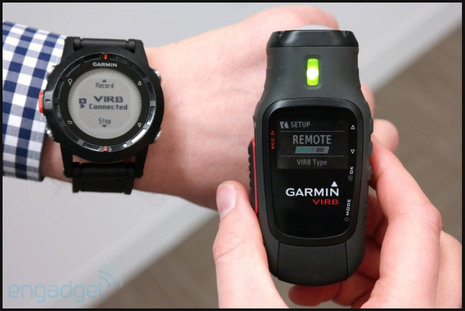 The secret sauce, though, is how "VIRB allows many current Garmin customers to take advantage of the Garmin ecosystem" (press release here). Right out of the box I should be able to control even the base model VIRB with the quatix watch I'm testing and the camera will purportedly be able to display and/or log GPS, heading, etc from the quatix and other Garmin sensors with ANT+ wireless. The VIRB Elite has quatix-like sensors built in plus WiFi for relationships with promised smartphone and tablet control and video streaming apps.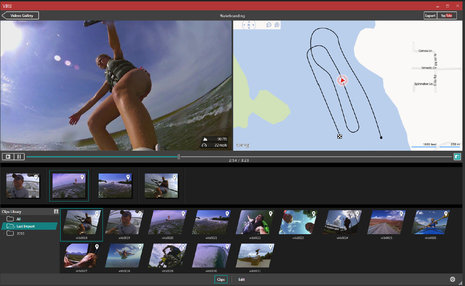 Garmin also promises to provide free desktop video editing software and the ability to embed all that sensor data into the imagery. Wow. The sample screen above is a wakeboarding session, but couldn't it be an exciting fishing or sailboat racing scene? My lifestyle hardly qualifies as "active" in the way these cameras are marketed, but I'd love to capture, say, some time-lapse video of the Maine gunkholing I enjoy. This seems possible, given the VIRB's three-hour battery life with at least six on standby.
Plus, I can envision all sorts of troubleshooting situations on the boat where it could be great to have a camera I can attach most anywhere with WiFi streaming to a mobile screen (so it will also be interesting to see how the VIRB's focal length and low light performance compare with GoPro).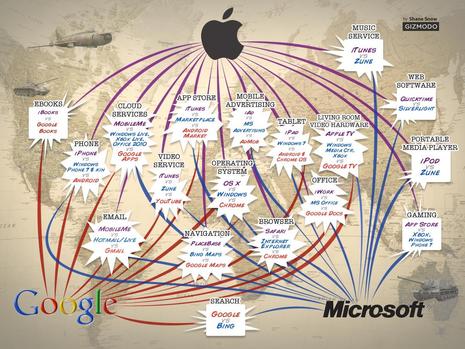 Let's consider product ecosystems some more. The idea that giant tech companies have moved into selling whole systems of hardware, apps, content, and online services is a hot subject, though it's not as simple as it first sounds, and I'm not sure how much it will apply to the little world of marine electronics anyway. Actually, real boat cameras — the kind that get installed permanently to look around the boat and beyond with integration to navigation/monitoring systems — is a particularly mixed case.
I think that fixed boat cams are about to get a whole lot better and, perhaps, the main sign is Raymarine's move toward IP camera support across all its a, c, e, and g MFDs with POE built into the latter. Network cameras can become part of a vessel ecosystem instead of just showing up on one or two fixed screens. Meanwhile, FLIR's work with thermal and lowlight nav cameras nicely defies brand ecosystems, as they now integrate with Furuno, Simrad, and Raymarine systems (all three of which I hope to try out soon). Plus, NMEA OneNet promises to provide a marine standard for IP cameras. Can we predict widespread support for generic IP cameras along with brand ecosystem models that have special features?
We know that Garmin has already developed some good fixed nav camera integration though, unfortunately, the third party camera hardware was shelved for purported durability issues. Will Garmin make a second attempt? Will it include some of the secret sauce we see with the VIRB cams? And remember that the quatix watch could already control existing Garmin autopilots when it shipped, and the GMT 10 box that gives it NMEA 2000 data streaming and MOB alarm capability seemed long planned, though entirely unpredicted.