DC-DC chargers, Victron introduces Orion TR Smart series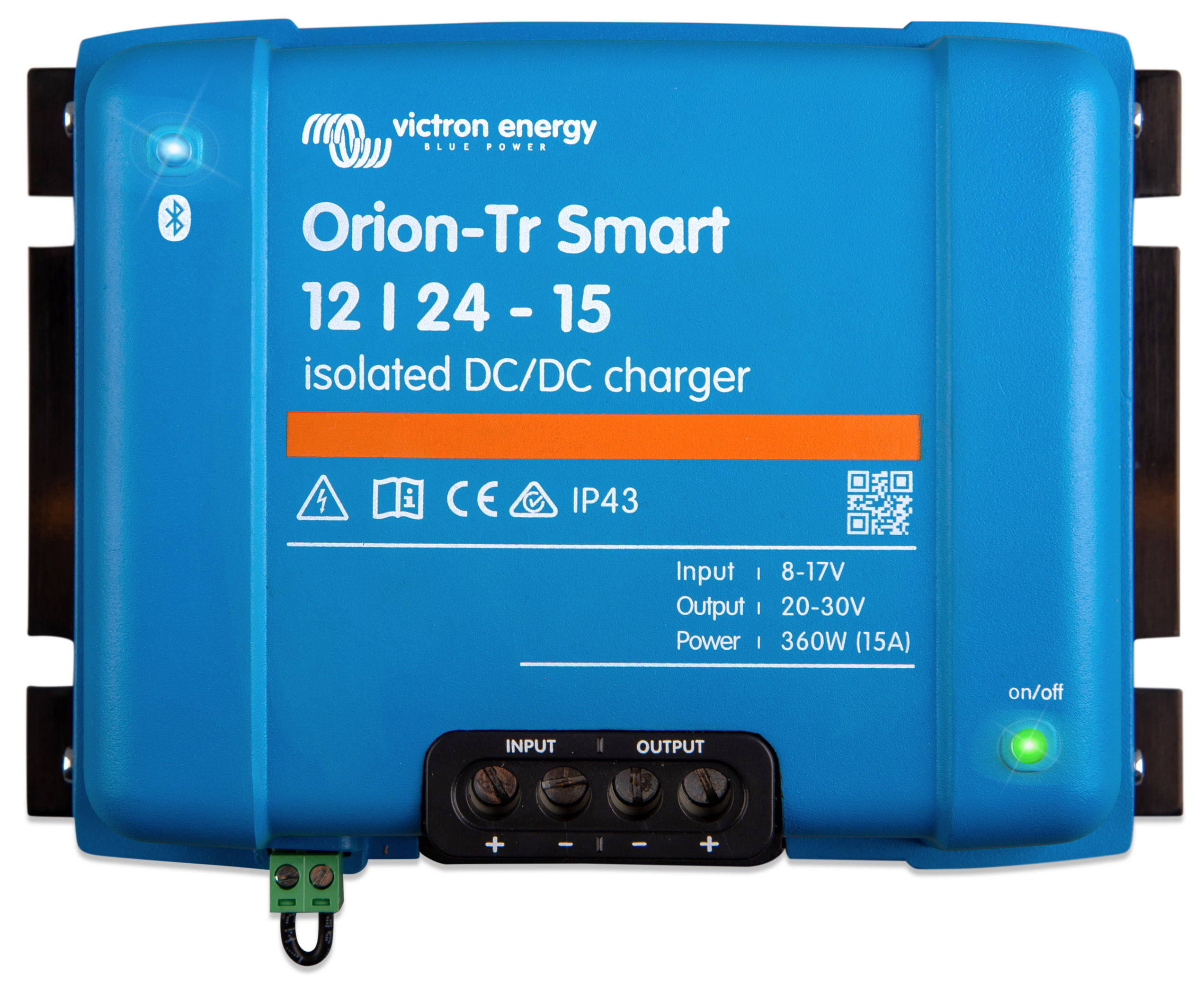 I just recently developed an interest in DC-to-DC battery charging and — bada bing — Victron introduces a whole series with the "Smart" Bluetooth configuration feature I've greatly appreciated in two of their other power components. But DC/DC is an unfamiliar technology for me, so I'm hoping readers will help out with possible misunderstandings, though even I can detect some confusing nomenclature and product naming.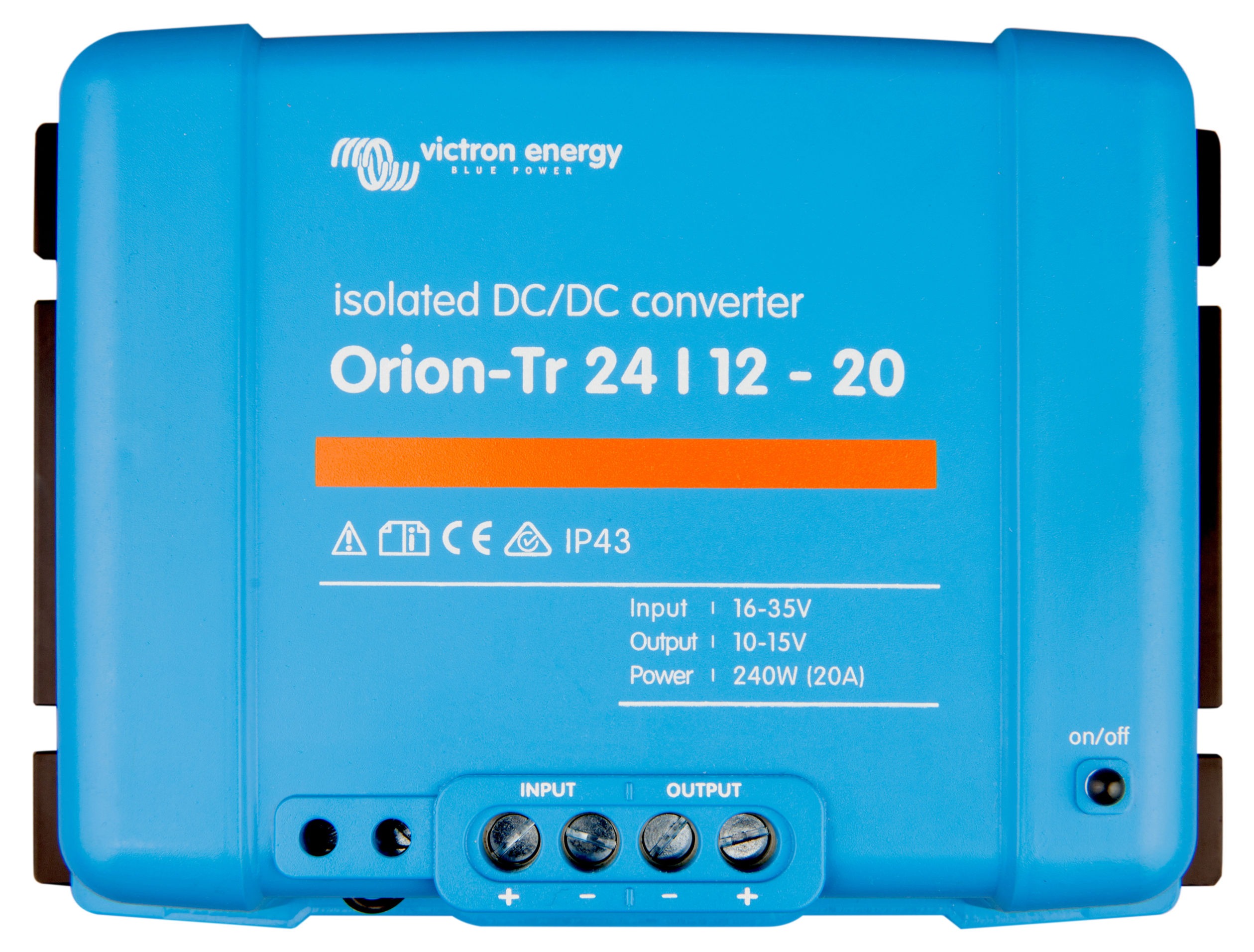 For instance, Victron already offers numerous DC/DC products — most named Orion, and several Orion-Tr — but they are all converters, not chargers. Not surprisingly, a converter can convert voltages, like, say, 24v power to 12v to power 12v navigation electronics on a 24v boat. But there's also a place for 12/12 or 24/24 DC/DC converters because they also condition the power, providing a steady feed regardless of voltage spikes on the supply side.
But typical DC/DC converters can not provide the three-stage battery charging that the Orion-Tr Smart series can, and I don't know of any DC/DC charger that has the powerful but easy "Smart" Victron Connect configuration and troubleshooting abilities I wrote about last March.
Meanwhile, if I read the Orion-Tr Smart manual correctly, it can serve as a converter or a charger. Plus, if this Google Shopping search is true, the 12/12 30 amp model that might work for me only costs about $30 more than the same size Orion-Tr converter. But now we get to the part where I may be confused.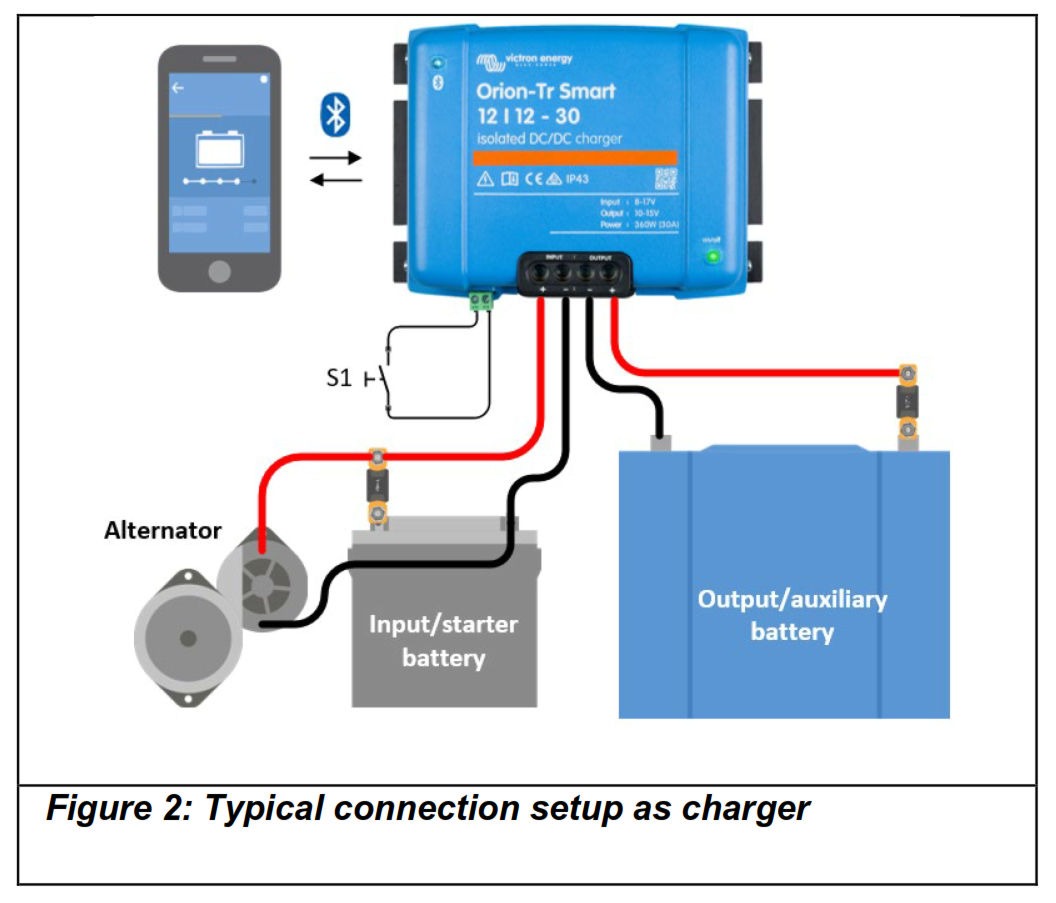 In all the Victron marketing I've seen so far, the main use for the Orion-Tr Smart is to charge an auxiliary (aka, house or service) battery from a starting battery. But that's not appropriate to what most boats need, and certainly not mine.
Gizmo currently has separate 12v alternators for start and house banks, but I'm considering a reconfiguration where both alternators feed the ever-hungry 440ah Firefly house bank, which in turn charges the usually content starter bank. Hence I could charge the house bank faster — like at 200 amps plus if I upgrade the 20-year-old Volvo Penta start bank alternator — and I'd get redundant alternators as a bonus.
Now there are simpler ways to accomplish this battery bank-to-bank charging goal — like an Automatic Charging Relay (ACR) — but I'm recently inspired by Steve (SeaBits) Mitchell's new power system and I've also noticed Rod (MarineHowTo) Collin's enthusiasm for the same Sterling Power USA DC/DC chargers that Steve is using. This type of charger could really baby Gizmo's Dekka AGM start bank, and it would also set the boat up for the significantly different characteristics of a Lithium-Ion house bank (should I ever be able to afford one).
But can I install an Orion-Tr Smart 12/12-30 in reverse to what Victron seems to suggest, even on their generally more casual blog? I think yes. Digging into the details, it looks to me like they fast-tracked this product line with a particular eye to newish land vehicles with "smart" regulators able, for maximum fuel efficiency, to shut power generation down completely when the starter bank is full. Which is tough in, say, an RV with an auxiliary bank.
So these DC/DC chargers include several ways to control their on/off state — including the Low/High remote switching seen above — which could work in that particular land vehicle circumstance but also when the power source is a boat bank with uninterrupted alternator charging as well as solar panel charging and maybe even a generator. I think.
Obviously I'm hoping for some feedback about the particular way I'd like to use this DC/DC charger, but please don't hesitate with other comments about it.
PS 10/27: It's interesting that this entry has generated so much discussion, but unfortunately some of it may misinform readers. In fact, a few comments regarding the Balmar Digital Duo Charge 12/24 are a good example of the confusing DC-to-DC nomenclature and product naming mentioned at the top of the entry, and they're worth untangling.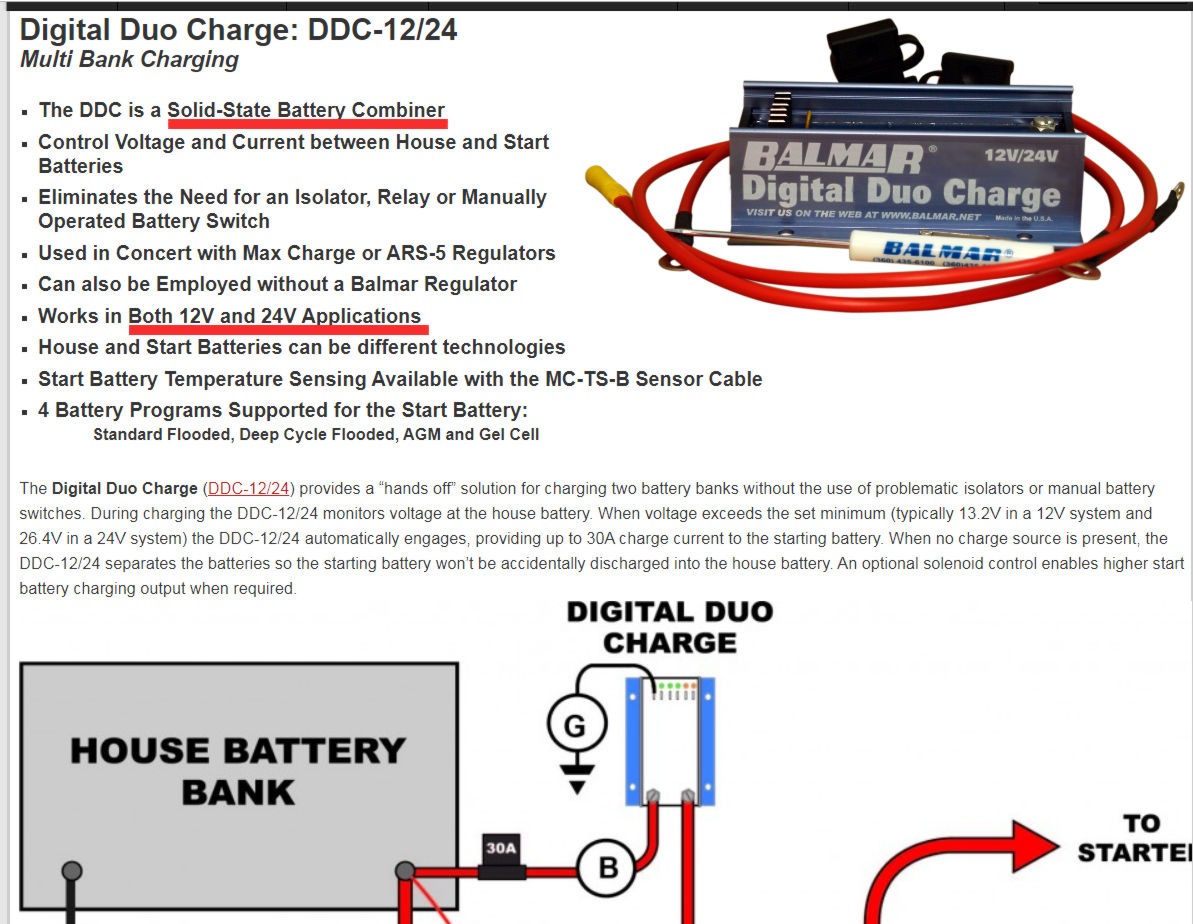 Indeed, with "Charge" in the name and "Multi Bank Charging" prominent in the product description, it's easy for a marine power non-professional like me to presume that the DDC-12/24 is a DC-DC charger like the Victron Orion-Tr Smart and similar devices from Mastervolt, Sterling and others.
But Balmar clearly states that the DDC is a "Solid-State Battery Combiner" which puts it in the same general family as the ACR and VSR technology so well explained at Marine How To. In other words, it's more like an "automatic, voltage triggered, BOTH/Parallel switch" than an actual DC (or AC) charger.
"12v/24v" is another confusing indication of how different these DC-DC families are. For the Victron etc. DC-DC chargers the nomenclature means that a 12v battery bank can charge a 24v bank, but for the Balmar combiner it means a 12v bank can be combined with a 12v bank, or a 24v bank with a 24v bank.
At any rate, with a combiner, all the charging gets done by the boat's alternator (or generator, solar panels) and thus the device has little say in how much current gets passed from one battery bank to the other. I understand that a combiner, ACR, or VSR can be built and cabled to take maximum current demands, but the Balmar DDC-12/24 is purposely designed for lighter wiring — 14 gauge ground with 10 awg input/output — and it shuts itself off if the combined battery(s) asks for more than 30 amps. A true DC-DC charger doesn't care how many amps the batteries being charged want; it supplies what it can.
I'm sure that the Balmar Digital Duo Charge is working fine on many boats, and it does include a solenoid option for those cases when 30a starter battery demands are common — see install manual — but confusing this DC "charging" technology with true chargers can lead to wrong assumptions, though hopefully they turned out to be educational.