FLIBS 2021 recap, a smaller show still packs a punch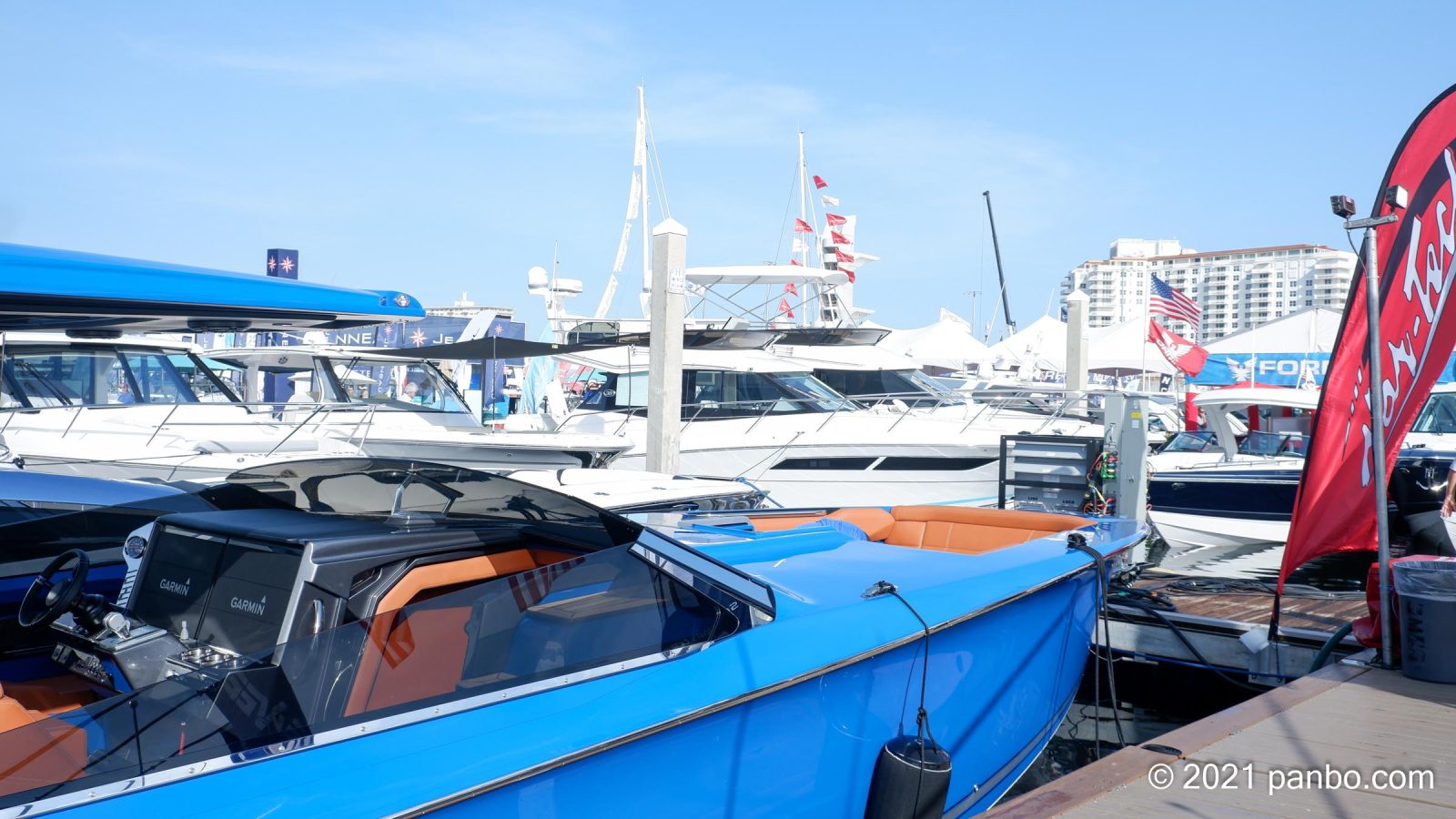 The 2021 Fort Lauderdale International Boat Show was the first major consumer show I've attended in nearly two years. Although the 2020 show took place in October of last year, I wasn't there. I heard reports from colleagues of a dramatically smaller show with empty booths, smaller crowds, and very different energy. This year, the show was a little smaller than the last one I attended in 2019, but definitely felt like FLIBS. Although it was different, I think many of the differences result from the scarcity of available boats and components.
Based on my conversations with manufacturer representatives, it's clear that the flow of new products has been slowed by demand and supply chain problems. Several companies described pulling engineers off of other projects to modify their existing products to work on the available chips and other components. Several companies also held back product announcements because they couldn't build enough to bring the product to market in a reasonable timeframe.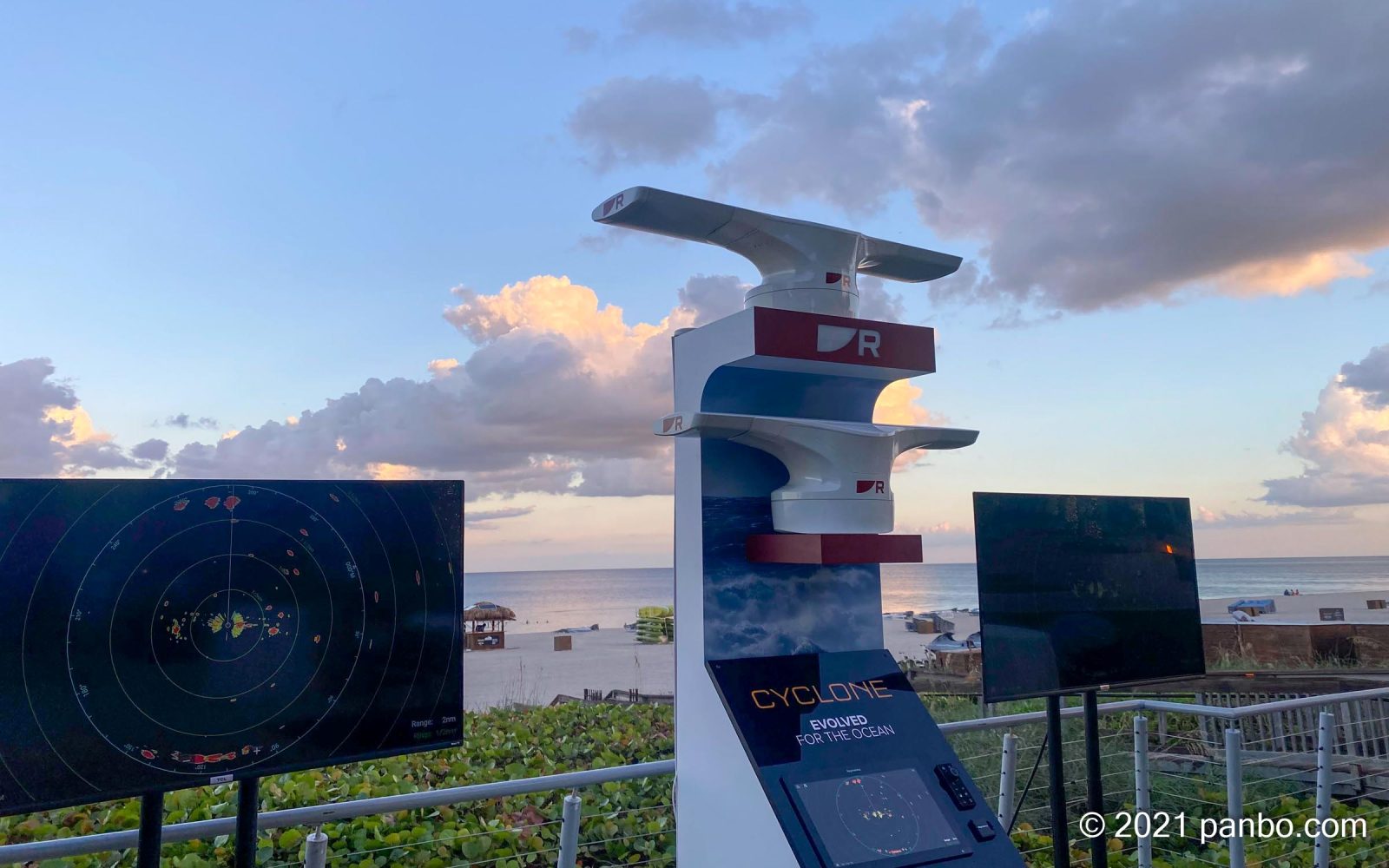 In the lead-up to the show, I learned that both Garmin and Raymarine would be introducing new radars. Garmin introduced higher-powered versions of their existing 18-inch and 24-inch enclosed dome, solid-state radars. Raymarine's Cyclone announcement is a bit larger. They introduced their first solid-state, open-array radar and did so with a fresh take on the typically staid design of open arrays.
Raymarine hosted a launch event for Cyclone that included a working unit set up on the patio of the Marriott hotel just down the street from the hotel. The environment wasn't ideal with the hotel towers occupying about 160-degrees of the horizon, but what I saw looked impressive.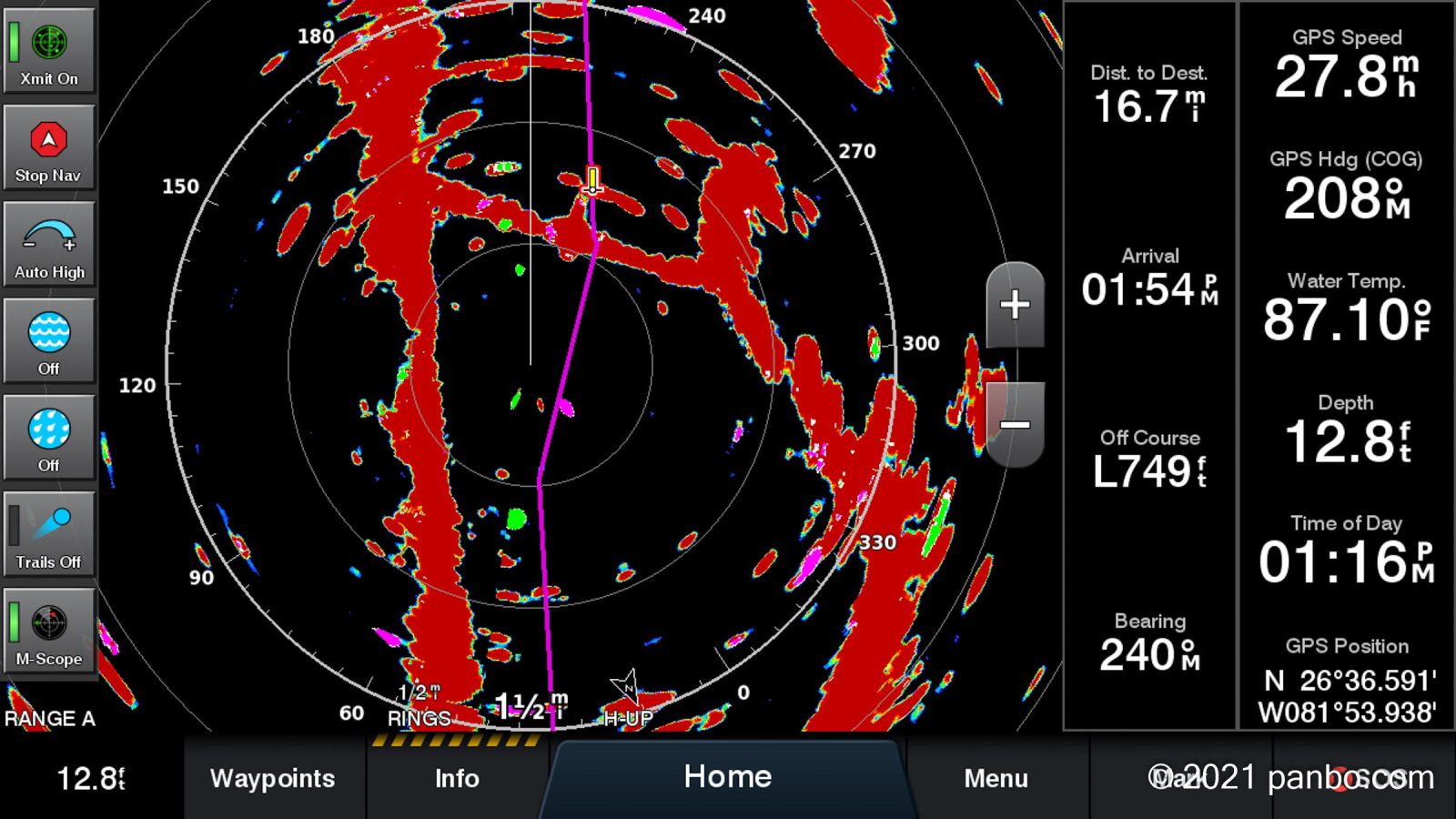 Unfortunately, neither Raymarine nor Garmin had demo boats in the water equipped with their radars. But, I have an 18x installed on Panbo(at) and hope to get my hands on a Cyclone very soon.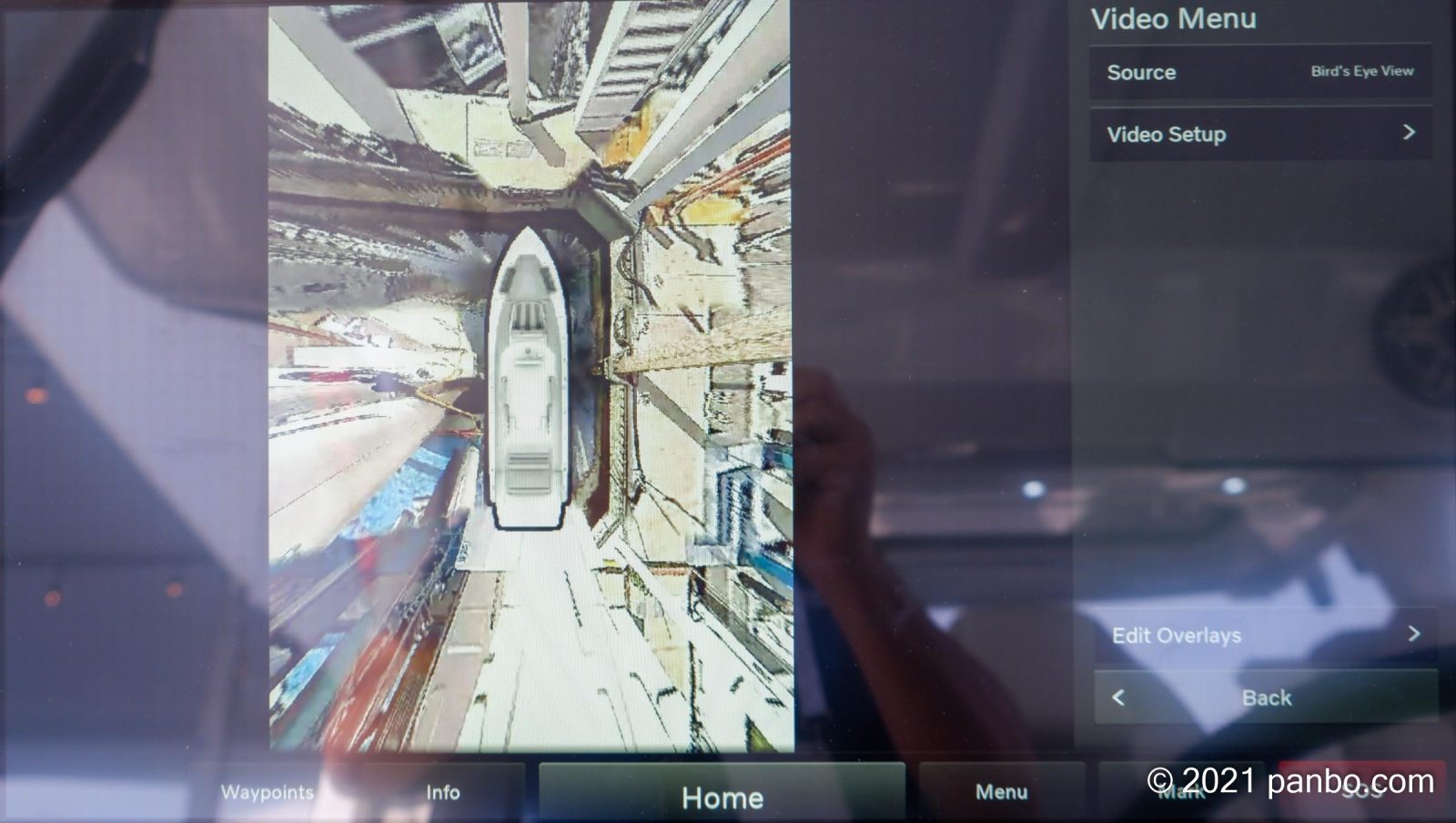 Garmin's Surround View 360 degree camera system made its public debut at FLIBS on the Solace 415 CS center console. This was my first hands-on experience with Surround View and I liked what I saw.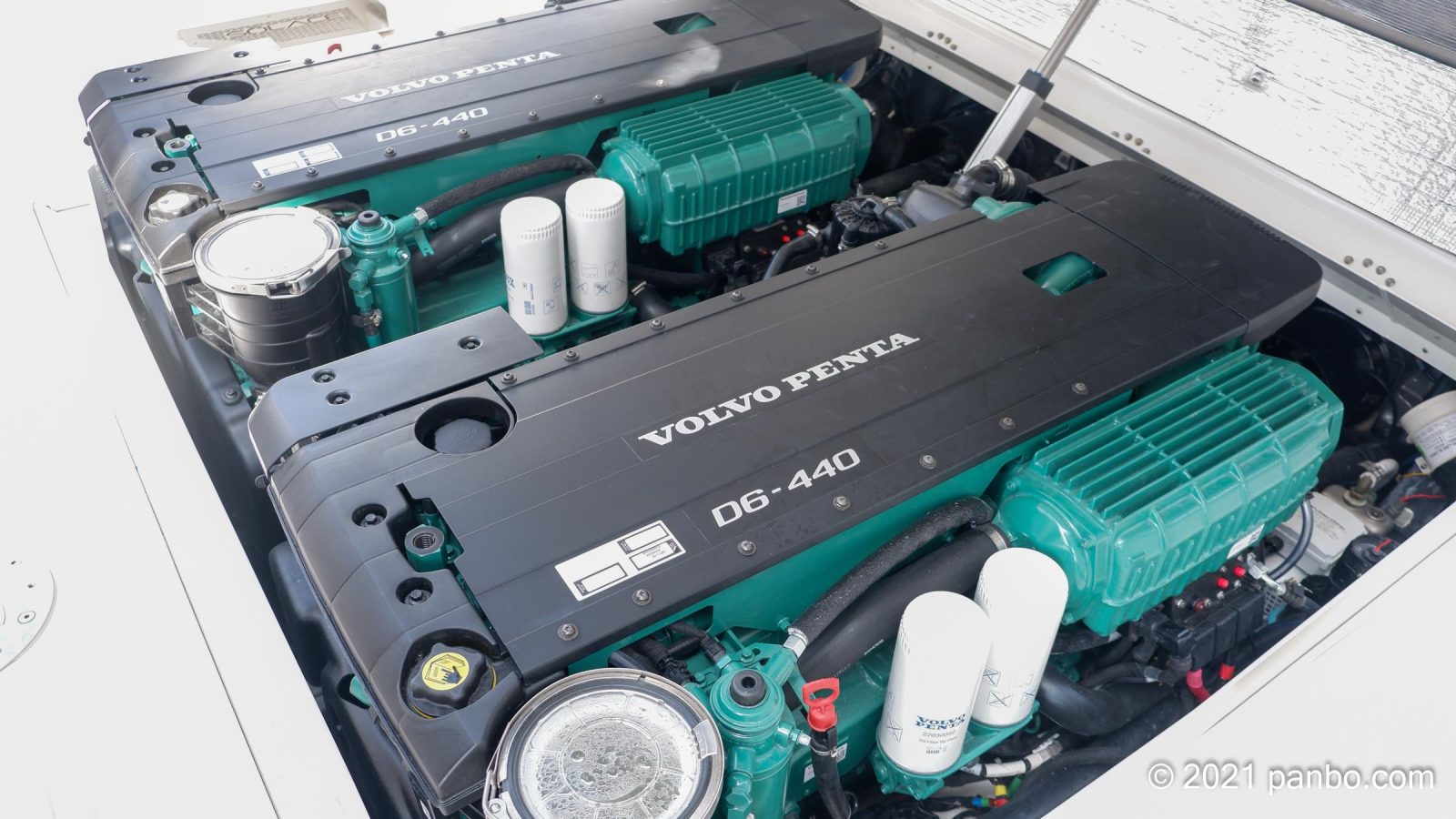 Incidentally, the 415 CS is a pretty interesting center console with twin 440 horsepower Volvo-Penta D6 engines mated to VP's Aquamatic drive system. This sterndrive-based propulsion choice certainly swims against the trend of outboards on everything. But, talking to Volvo reps, they're very confident in the performance, efficiency, reliability, and corrosion resistance of this system. I couldn't help but smile when I realized that Volvo doesn't use the term sterndrive once in the entire release on the boat.
Although the show may have been a little smaller, the demand for parking clearly wasn't. I actually failed to get the last shot of the sign changed to $250 when I was on my way out of the show on Friday. But, the first picture was taken Wednesday shortly before the show opened. The second was taken on Thursday. I left on Friday afternoon so I don't know how much worse it got over the weekend.
I got updates from friends in boat sales. They all reported that, despite not being able to deliver until 2022, 2023, and even 2024, orders for new boats at the show were very strong. The accessories tent was busier than I've ever seen. I'm only guessing, but it seemed like many of the new boat owners we've heard so much about were there looking to spend money on their new boats.
Many of the companies I spoke with promised many more announcements at the Miami show in February. So, I'm hoping that 2022 will get off to a bang with a bevy of new products.