How big a radar, anyway?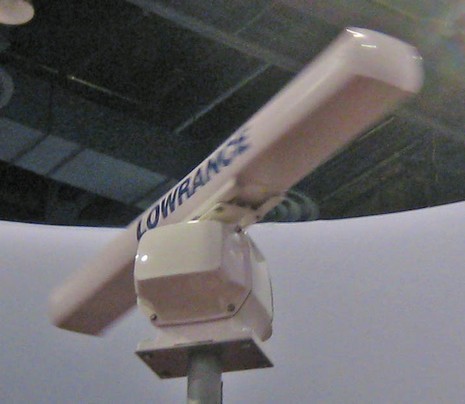 You don't have to hang around old salts too long to realize that many consider radar to be the primary electronic navigation tool (even before solid state performance), but I've wondered for some time if that wasn't somewhat an artifact of the days before good chart plotters, not to mention AIS. I don't mean that either replaces radar, but it seems to me that the primary nav tool has become the multifunction display (which even a lil Lowrance can be these days). Here's some thinking along similar lines from that old salt Milt Baker:
"A friend with a Nordhavn 62 asked me whether I saw advantages to installing a 20 or 25 kW radar in his boat as opposed to a 4 or 6 kW radar. Of course, everybody knows that more is better. Or is it?
Is there enough more bang for the buck for a recreational boater–even a serious one like this guy who has crossed the Atlantic and plans next to cross the Pacific–to justify the additional expense?
My own limited survey, including lots of pesky questions for the experts at boat shows, has left me with the sense that what a boat like my N47 needs is something that performs well in-close and can at least pick up big targets (weather, mountains, big ships) farther out. The ability to discriminate close-together targets (the usual examples are a pair of buoys or a tug and tow) may be another example, though the truth is that by the time most vessels get close enough to a pair or buoys or a tug and tow, even a modest 2 kW radar will do the job, and such discrimination seems to be at least as much a function of antenna size as anything else. We've also heard it said that that higher powered radars will "punch through" any weather far better than the wimpy stuff, and I don't know whether that's true or not.
In the end, perhaps the real answer is in the perception of value by the vessel's owners and operators. Meanwhile, a lot of us have voted with out feet, some (like me) opting for less expensive 2 and 4 kW units while those with deeper pockets seem to go for the heavy-duty stuff that costs lots more and, in their opinions anyway, must surely be better."