Lightning strikes, nicely refit 1978 Bristol 29.9 dies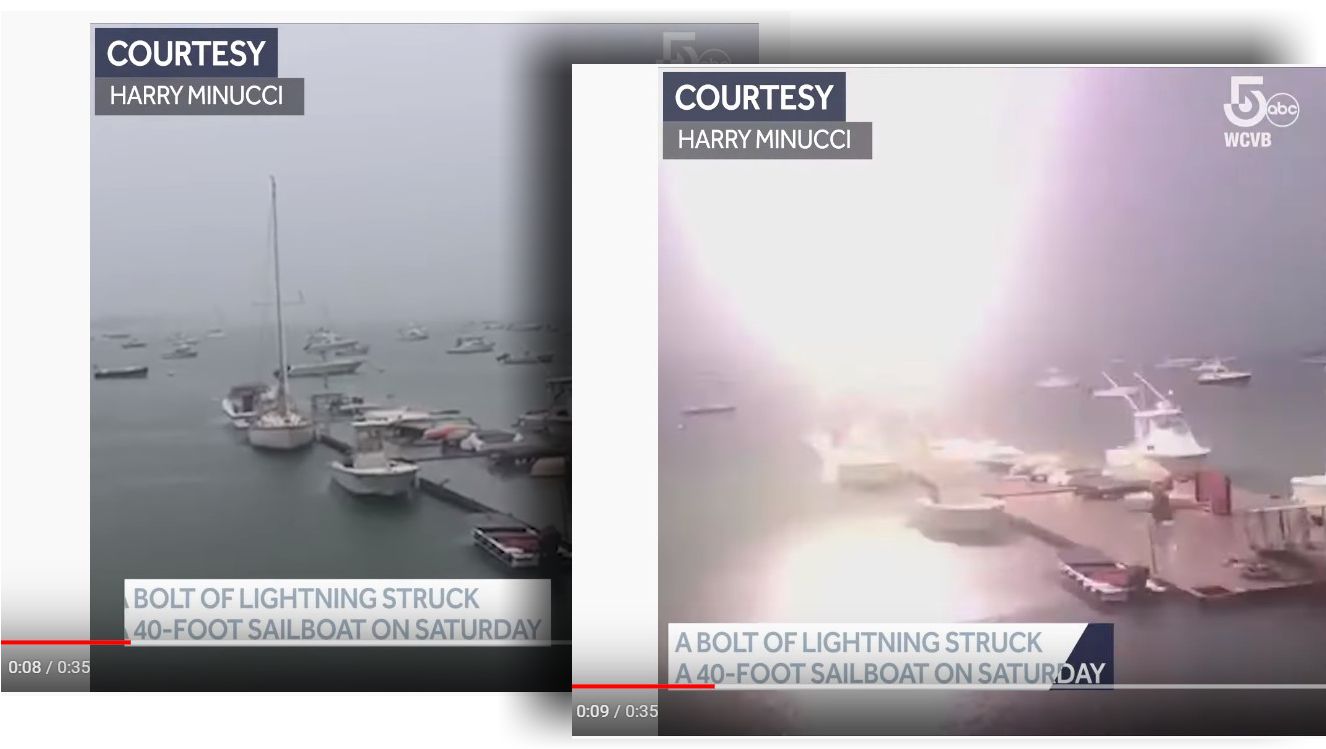 We know how dangerous lightning can be to a boat and its crew, but to see it actually strike is something else. After a multi-year DIY refit, the 1978 Bristol 29.9 Perseverance lays at a Dorchester float completely ready for a challenging offshore race, but one second later she's damaged beyond repair. Fortunately, the owner was not on board, and now he and the CCA have made the lightning damage details available to all of us who should be aware of how perverse and pervasive they can be.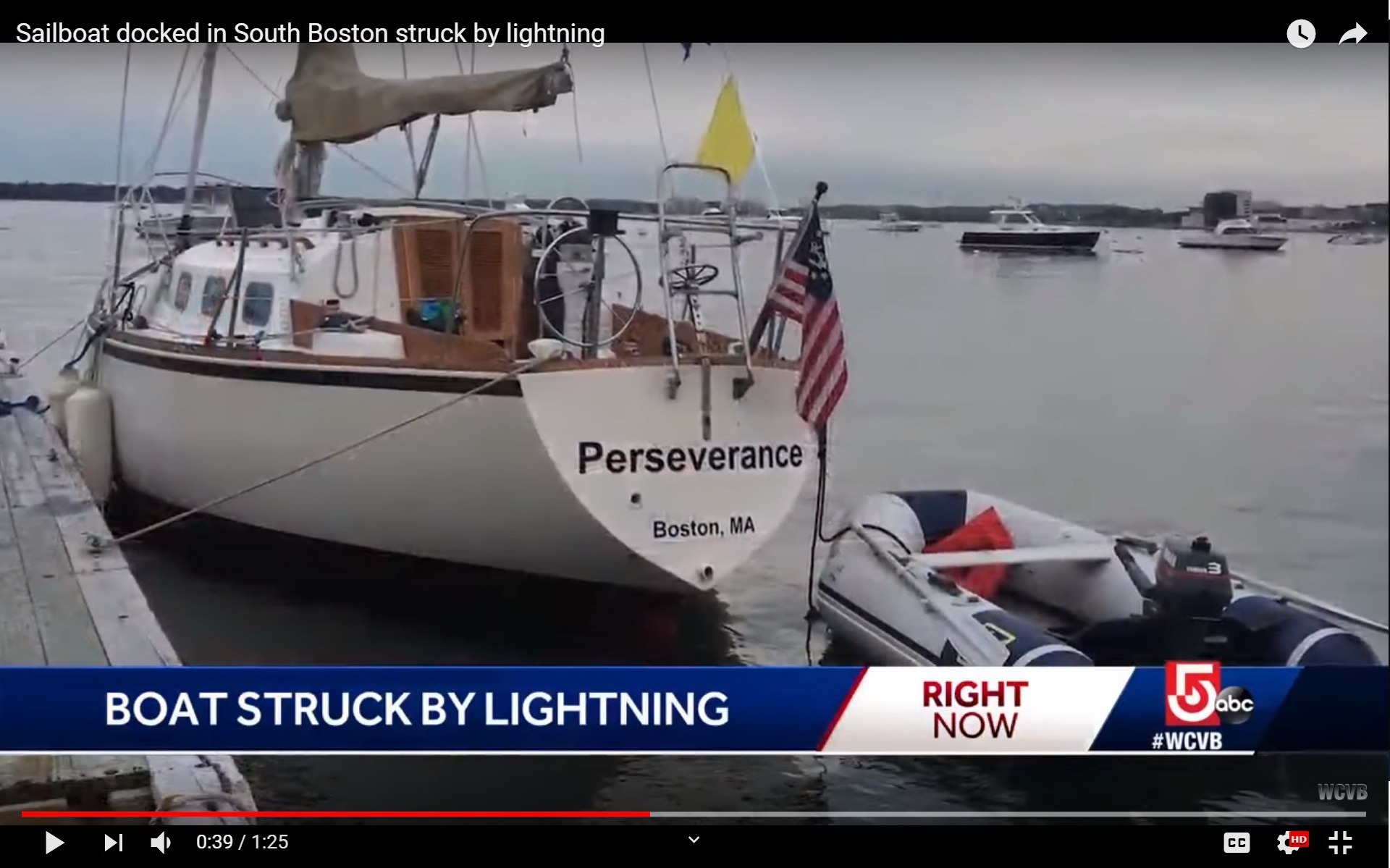 WCVB Channel 5 Boston's video includes much of Harry Minucci's original phone video along with an interview of owner/operator Drew Plominski. The timing of the lightning strike certainly could have been worse, but what a finish to so much hard work (with asinine YouTuber comments adding salt to the wound).
Trying to forget "a constructive total loss" like this may have been tempting, so extra credit to Plominski for writing a full report on the incident and allowing the Cruising Club of America to make it public. Download Lightning Strike on Perseverance PDF here. Also note CCA's revised Safety for Cruising Couples.