MIBS 2023 – B&G Zeus S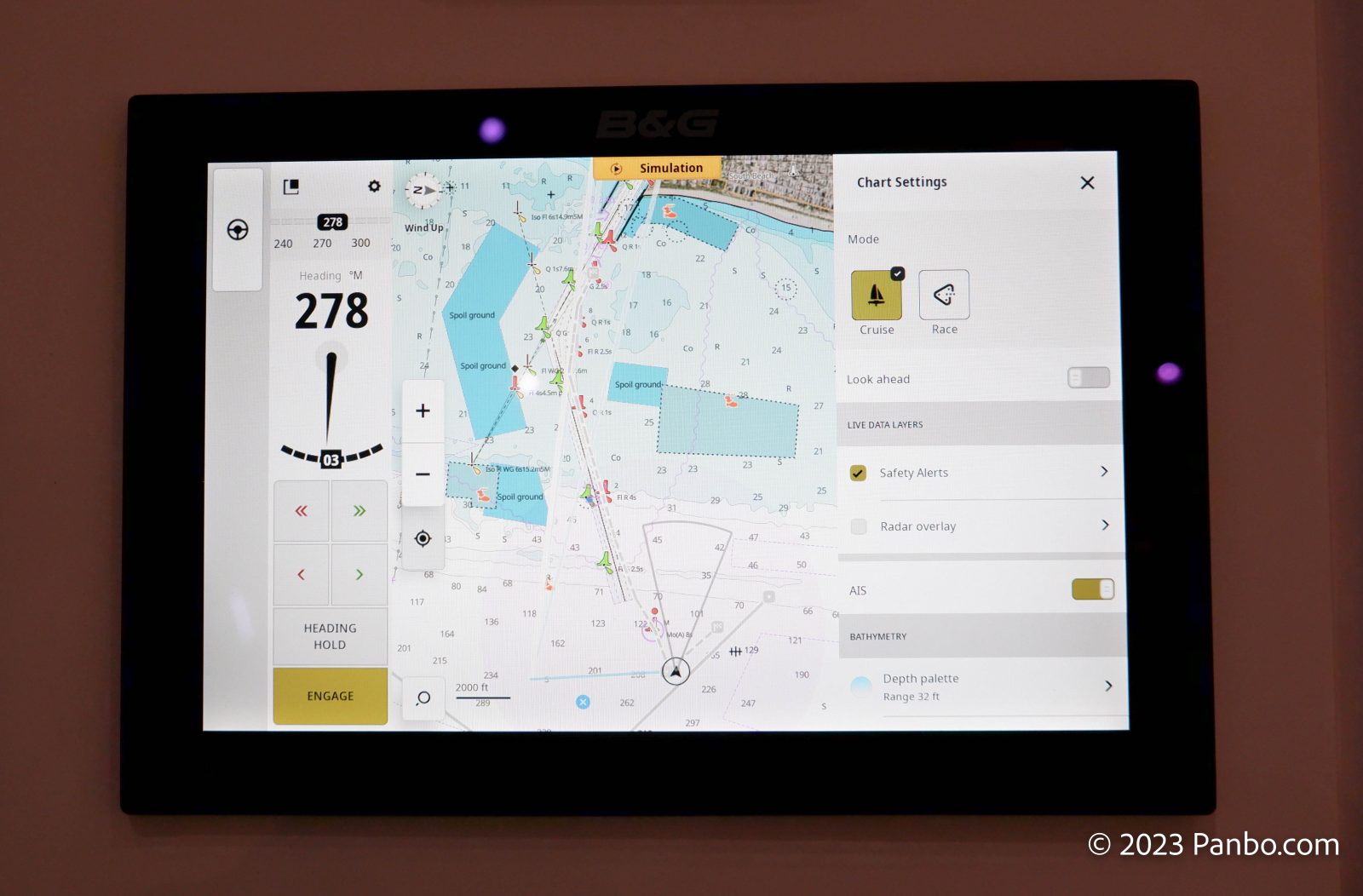 Last year at the Miami show, B&G's Navico sister company, Simrad, was showing off NSX, the first MFD running Navico's new Neon operating system. This year it's B&G's turn to show their Neon-based Zeus S. Neon on the Zeus S comes with a plethora of sailing-specific features and at least one new safety feature I've never seen on a recreational product.
B&G's Zeus S is available in 7, 9, and 12-inch configurations. The 7-inch unit lists for $1,000, the 9-inch for $1,500, and the 12-inch for $2,500. All sizes come bundled with C-Map Discover X charts. The 7-inch model has a 1024×600 pixel display, the 9-inch steps up to 1280×720, and the 12-inch is 1280×800 pixels. All three displays are capable of greater than 1,200 nits of brightness. Boats with a tight power budget should note that the 7-inch display draws a maximum of 11 watts of power, the 9-inch draws a maximum of 18.8 watts, and the 12-inch may draw as much as 29.7 watts.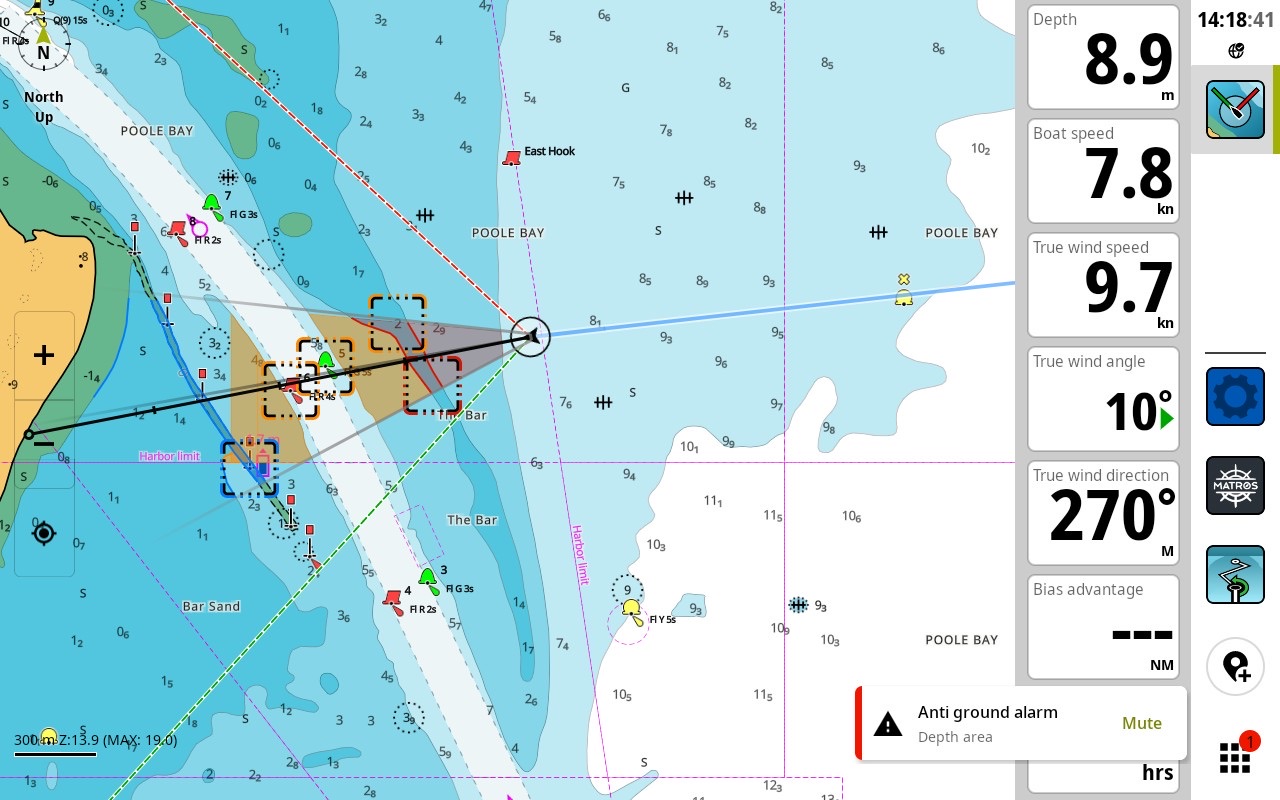 That safety feature, which alerts if there are any safety issues ahead of the boat across all zoom scales, earned the Zeus S an honorable mention in the Innovation awards at this year's show. B&G representatives were frank that this feature is, at least in some part, due to the Vestas incident. But, what I've learned of the safety alerts is that they go well beyond just alerting about an undisplayed chart object. As you can see from the screenshots, the Zeus S will alert you to any potential danger ahead.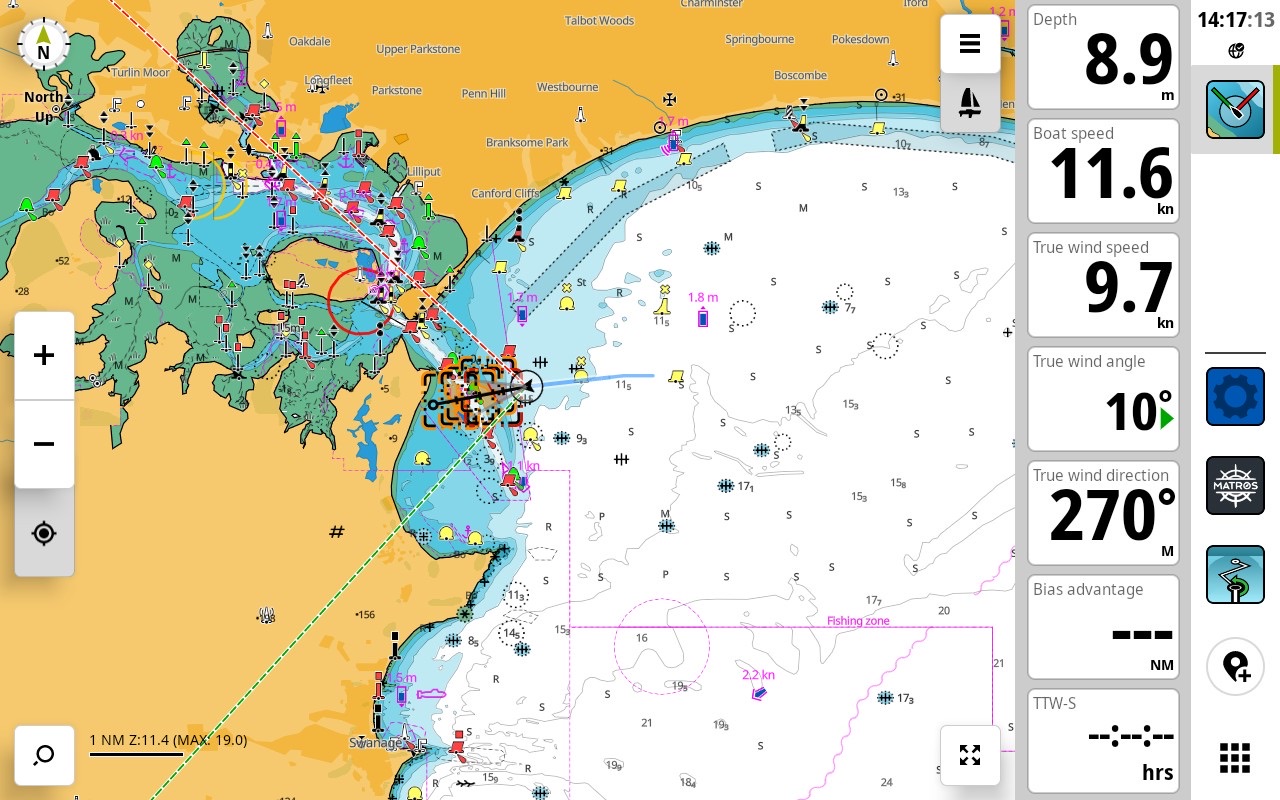 I think there's no doubt this is a real step forward in contextually aware safety alerts. However, I also think there's room for even more contextual awareness to avoid annoyances like constant alerts that there's an ATON within the safety arc when you're in a tight channel.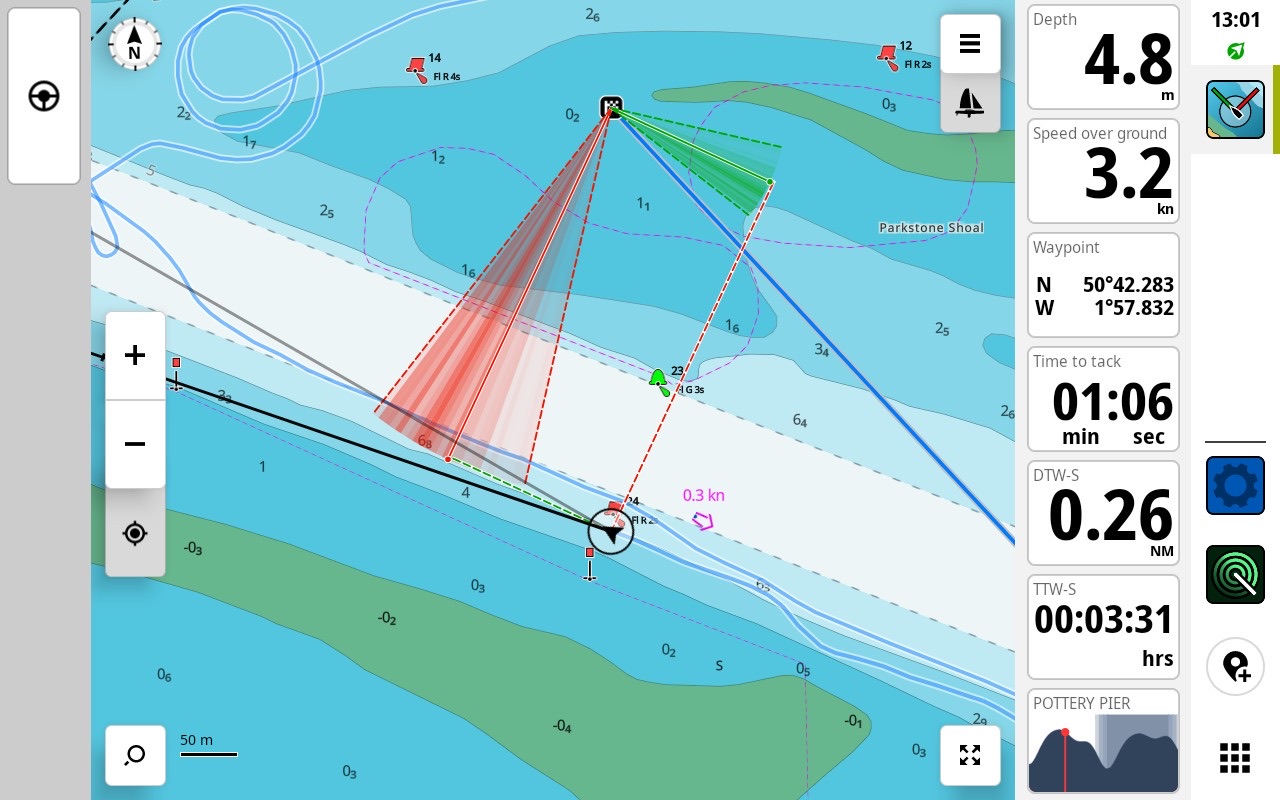 The Zeus S line looks like a very attractive option for sailors. Although, like the NSX, it is positioned at the lower end of Zeus' product lineup, it looks like an attractive and compelling option. In my time with it I didn't see any hint of functionality compromise for a price point. Again, similar to NSX (and no surprise in light of the common software), Zeus S has an attractive and intuitive user interface. I continue to be a fan of the overall look and feel of the new operating system.