Monitored boats, connected boats and smart boats, what does it all mean?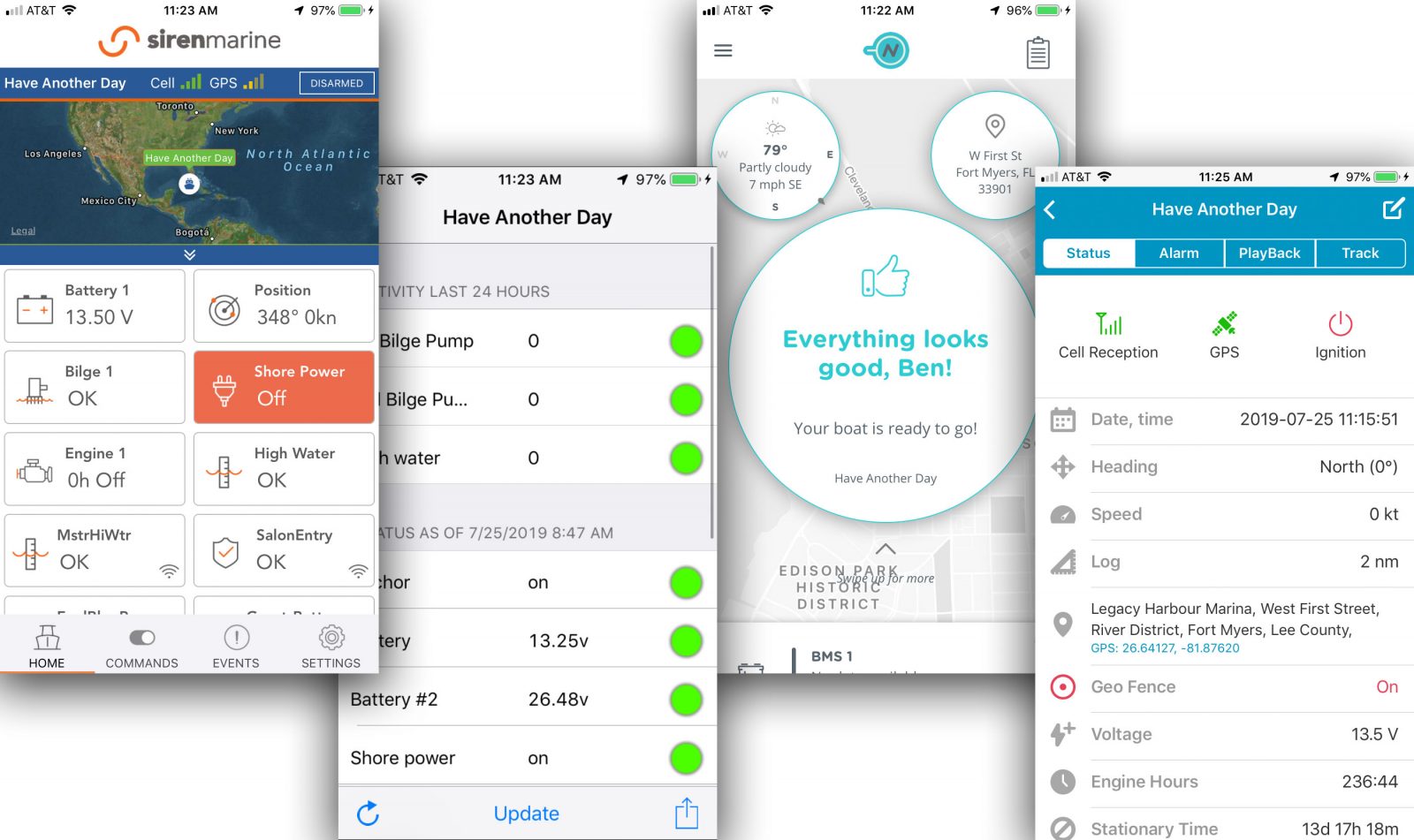 If you've been reading Panbo, boating magazines, or spent any time at a boat show you've likely seen boat monitors, connected boat products and smart boat products. But, you may well not know what these things are or how they're different from each other. Hopefully, I can help shed some clarity on this latest collection of buzzwords.
Many people get into boating as a way of relaxing, but, as most boaters find out sooner-or-later, when things break on your boat it can be anything but relaxing. Nothing will ruin a weekend faster than gearing up for a few days of relaxing on the water only to find a dead boat so there will be no cruising to your favorite spots.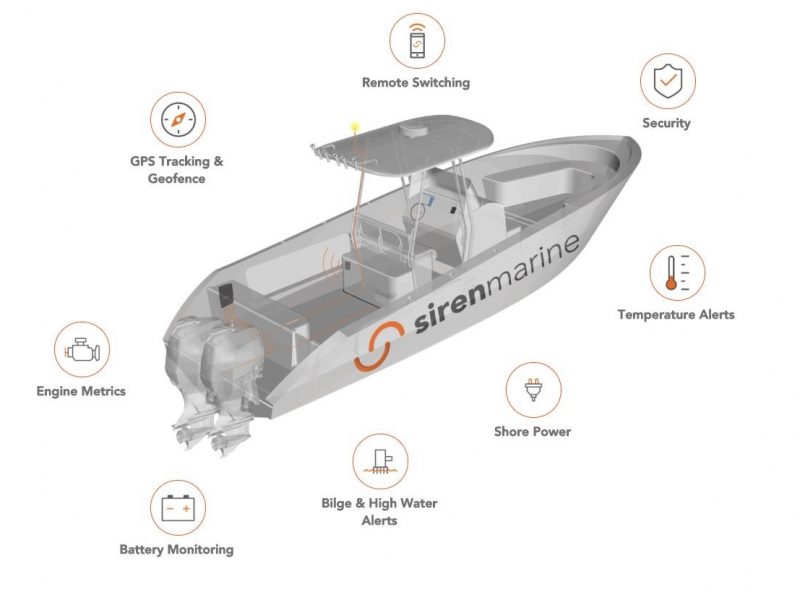 This is the scenario boat monitoring products have been helping boaters avoid for quite a few years. But now, there's lots of talk of connected boats, smart boats, and the marine internet of things (IoT). So, what does it all mean? I sat down with Dan Harper, CEO of Siren Marine, to try and make sense of all these terms and what they mean for boaters.
Dan described three tiers of boat monitoring and control. Perhaps it would work best to think of these tiers as a three-layered cake. The first layer of the cake of is the boat monitor; a tried-and-true product that monitors critical parts of your boat (like your batteries, bilge pumps and the location of the vessel) and alerts you if any of these things move outside of predefined ranges. Products like BoatCommand (covered here on Panbo), FloatHub (covered extensively on Panbo for its monitoring capabilities and AIS and Amazon Alexas integrations), and BoatFix's monitor all do an excellent job of keeping tabs on your boat and making sure everything is okay with your batteries, bilge pumps, boat's location, and a few other items.
The next layer is connected boat products; these devices build on the capabilities of the boat monitor but add more systems to the mix, likely connecting to NMEA-2000, digital switching and other products aboard. Siren Marine's MTC, GOST's Apparition, and Navico's Naviop are all connected boating products. While basic remote functionality isn't new — Panbo discussed it for both Navico's GoFree and Siren's MTC back in 2016 — the depth of control and two-way communications is continuously increasing.
Smart boat products form the final layer of our cake; these products take all of the information gathered in the previous layers and allow you or the system to take action based on that data. These products are just beginning to make it onto boats.
While we're dealing with buzzwords, there's IoT, which is connecting previously unconnected devices (like your fridge) and allowing you to collect data from it. That's something that's been happening in boats for a while now as we see previously standalone devices like battery chargers, air conditioners, and other equipment connect either to NMEA 2000 or IP networks.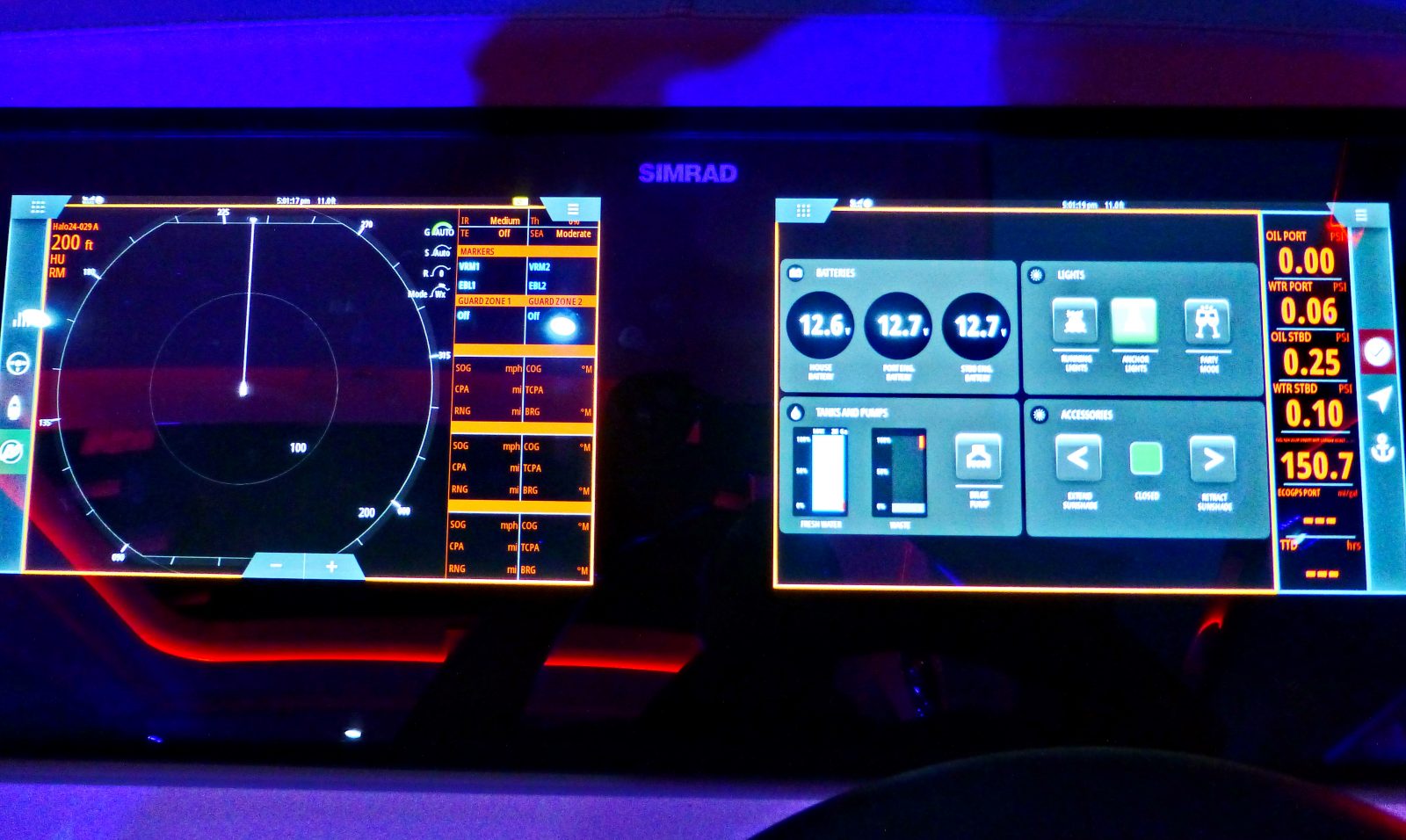 At the 2019 Miami Boat Show Sea Ray showed their SLX 350-R with Simrad's information display (ID) and I had the opportunity to use and explore the system. Built on top of the Naviop platform, ID integrates nearly all the boat's systems and gives the user both control and smarts. Those smarts are coming first as modes which give you the ability to get the boat ready for getting underway, anchoring or leaving dockside at the touch of a button. But, Simrad plans extensive automation and intelligence both when you're on the boat and off.
Now for some practical examples. Let's say your shore power connection failed (hopefully not as mine did in the picture above) and as a result, your house batteries are no longer being charged. A boat monitor would likely see your batteries eventually decline below a 12v threshold you've set and send you an email and/or a text message. A connected boat system would likely also be monitoring your shore power connection and be able to let you know right away that the shore power has failed as well as track the state of charge of your house bank and alert you again when the batteries are getting low. Meanwhile, a smart boat system would have all this information and also the ability to do something about it.
The smart boat system can see the shore power is out and that the batteries are starting to get to a concerning state of charge and see that there's enough fuel in the tanks. Armed with this information the system knows it's safe to start the generator. Now, with the generator running the system will allow the batteries to recharge to a safe level before shutting the generator back down and continuing to monitor.
As boats get more connected and smarter I'm hoping we will see meaningful advances in safety in other ways. The photo above shows a melted shore power connector from Have Another Day. Before that connector melted it began to get warm, then hot, and finally melted. I personally would sleep a little better with an integrated, smart-boat system that monitored the temperature of these critical junctions. I could then be alerted before a meltdown and the smart boat system could take action — like shutting down the shore power circuit — when critical temperatures are reached.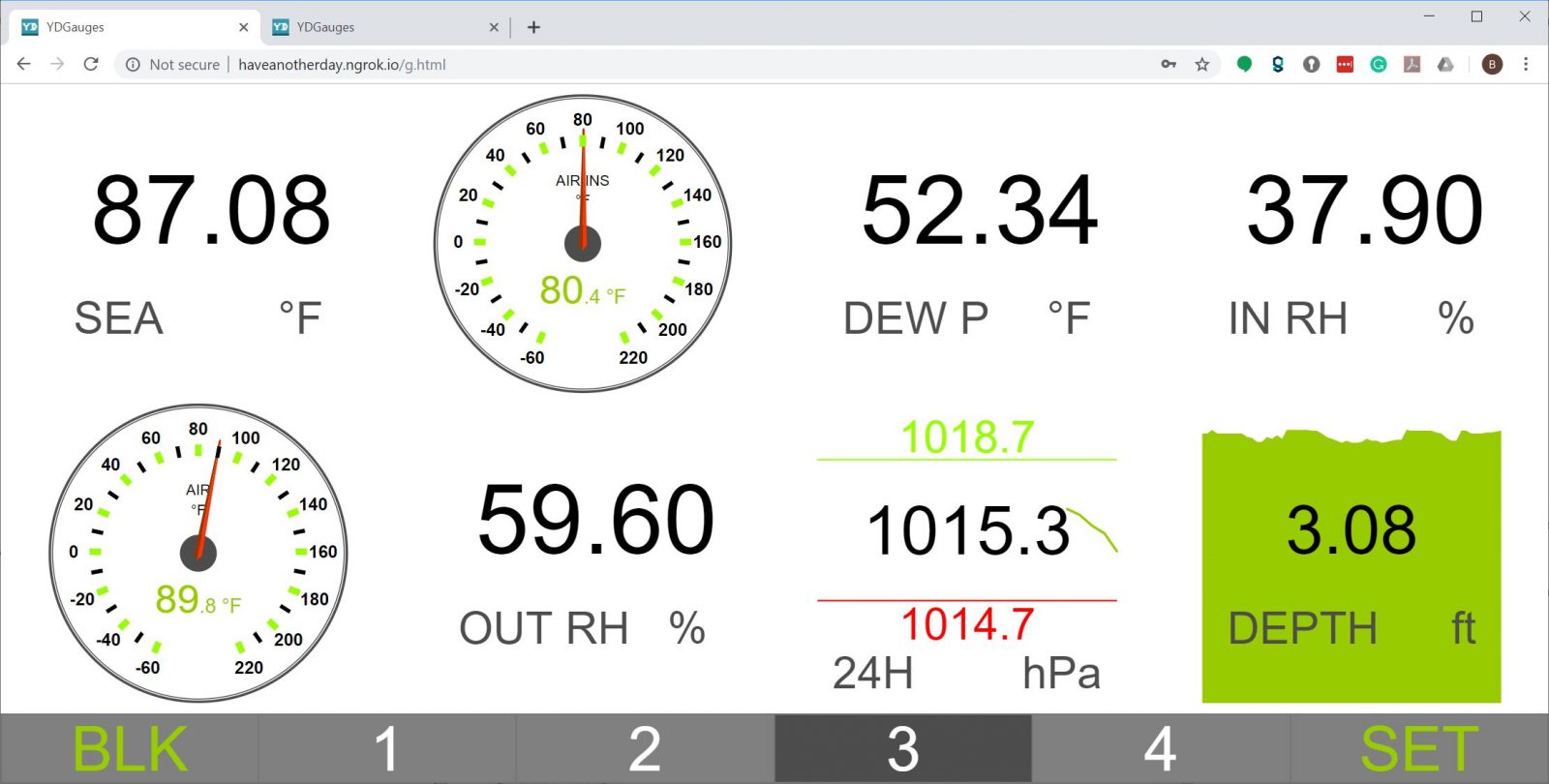 Here's another example that's front of mind for me. My family and I left Have Another Day for six weeks or so while we have been home in Chicago. She is well monitored and carefully looked after by the marina but I am still concerned about returning to a petri dish of mold and mildew. I've made a guess at the best compromise of humidity and temperature control balanced against using as little power as possible. But, I have multiple temperature and humidity monitors connected to my NMEA-2000 network — and I can even see them remotely thanks to ngrok. But, it would sure be nice to be able to use those readings to automatically adjust my air conditioning settings to minimize both cost and any potential mold. A smart boat system with an NMEA-2000 connected air conditioning system could do just that.
Like everything else on our boats, engines are getting smarter and better connected. Brunswick's Nautic-On advertises a welcome to smarter boating. Nautic-On has worked closely with their sister company Mercury Marine leveraging Mercury's SmartCraft protocol to closely monitor engines and report on any issues. But, Nautic-On's attempt at a smart boating device is a little different. Where other companies have built boat monitors first, then added further connected capabilities and finally smarts, Nautic-On has really skipped the connected tier. They've concentrated on batteries, bilge pumps and engines. 
Nautic-On has focused on partnering with boat builders to equip new boats with their system and also to alert dealers and builders when issues arise on boats with their system installed. Nautic-On aims to make boating easier by automatically sending your marine service providers notification of any issues on your boat so that if you experience an issue over the weekend they can be ready to fix your boat on Monday. I've tried the Nautic-On system on my own boat and don't think it's a good fit yet for retrofit installs. I'm also not yet a believer in building the smarts without the foundation of the monitored and connected tiers.
BoatFix is also taking a different approach to boat monitoring and smarts. BoatFix offers a boat monitor that monitors batteries, bilge pumps, location, engine hours and theft sensors, but in this era of complete automation, they're keeping a human touch in the process. Firstly, for critical alerts, they notify the boat owner — and their designated contacts — via telephone of the trouble. Secondly, they have trained mechanics available by phone 24/7 to assist in diagnosing and resolving issues. The company's founder, Alastair Crawford, reports 63% of the calls to their mechanics end with the problem resolved.
So, where is this all going? What kinds of capabilities will boaters be able to enjoy in the near future? If I dust off my (cracked) crystal ball I think we should expect the pace of advancement to accelerate in the coming years. We will have a lot more data with almost every major system on the boat connected either via NMEA-2000 or by IP (internet protocol). Once these connections are made and with a good internet connection, we will move past just monitoring and alerting when things go wrong.
We are already seeing customized systems where you can control aspects of your boat remotely. In the near future, you will easily be able to open your boat's app before you arrive, turn on the lights, turn down the air conditioning, start the gyro-stabilizer spinning, and get a report on the connected systems on the boat. And not just on high-end custom boats. I also expect much more intelligent alerts. Today, we get an alert that the house battery bank has fallen below a preset threshold. But, in reality, this is the symptom of a problem somewhere else, did the battery charger fail? Maybe a breaker tripped? With each of those systems connected, we will get the status of the breakers and measurements from the battery charger of its input and output levels and know exactly what the problems is before ever heading to the boat.
Many insurance carriers offer discounts for boats that are equipped with qualifying boat monitors so it's possible your investment will pay for itself over a few years. However, with the capabilities coming the payback will be in convenience, peace of mind and time savings, not just financial.