New Motorola Defy Satellite Link Bluetooth-connected device with satellite messaging unveiled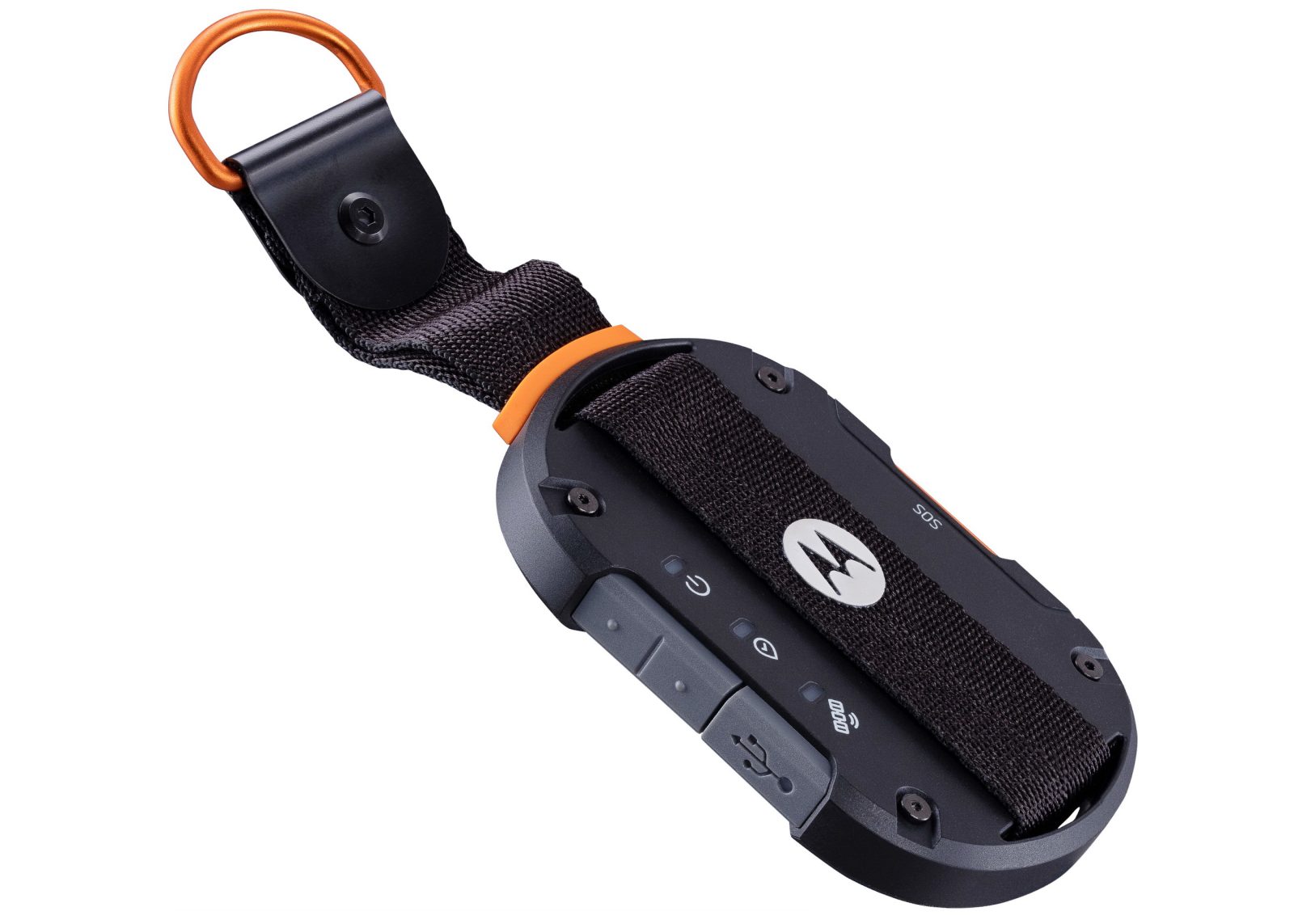 Bullitt and Motorola debut a universal Bluetooth device using the 'Bullitt Satellite Messenger' service, with advanced two-way satellite messaging technology, location sharing and SOS assistance.
February 24th 2023. Bullitt Group, the innovative British mobile phone manufacturer, in partnership with Motorola Mobility, a Lenovo company, has unveiled a new device in the Motorola Defy rugged range that incorporates its unique satellite-to-mobile messaging service. The Motorola Defy Satellite Link is a Bluetooth device that provides satellite connectivity to any iOS or Android smartphone*, designed for anyone that has ever been frustrated by a lack of cell coverage – whether traveling or participating in outdoor activities, or just in their daily lives.
Motorola and Bullitt have reaffirmed their commitment to innovation by integrating Bullitt Satellite Messenger into the new Motorola Defy range, showcased by both companies at MWC 2023. 
The Defy range of rugged devices have broad appeal, and the Motorola Defy Satellite Link is especially relevant to all of us who have ever found ourselves outside of traditional messaging coverage. Adding assured connectivity with two-way satellite messaging at such an affordable price broadens the appeal of the Motorola Defy range and we look forward to bringing the Motorola Defy Satellite Link to a new segment of mobile phone users in the coming months.



Dave Carroll, Vice President, Strategic Brand Partnerships at Motorola
We are delighted to be working with Motorola to bring another innovative solution to the Defy range. The Motorola Defy Satellite Link, combined with the Bullitt Satellite Messenger service, brings accessible and affordable satellite messaging to everybody's current smartphone. This is the definition of democratizing satellite communications. — Dave Floyd, Bullitt Co-Founder

Dave Floyd, Bullitt Co-Founder
Motorola Defy Satellite Link: a robust Bluetooth accessory with Bullitt Satellite Connectivity
The Motorola Defy Satellite Link is a compact, lightweight, Bluetooth accessory with a handy attachment loop that allows any Android or iOS device* to connect to the Bullitt Satellite Messenger application and utilize its full functionality, including true two-way messaging over satellite, as well as location sharing and SOS assistance.
The tough, pocket-friendly device has passed Mil-Spec 810H testing and is waterproof and dustproof with an IP68 rating. It has a 600mAh battery, providing sufficient battery life for multiple days of use. The design includes a physical SOS and location 'Check In' button, allowing it to offer some functions even when apart from its paired smartphone.
Designed to give any smartphone the power of satellite connectivity, the Motorola Defy Satellite Link is an advanced satellite hotspot device that ensures peace of mind – wherever your next adventure takes you.
Satellite technology for any smartphone is the next big step in mobile connectivity, and what MediaTek has delivered with its stand-alone, standards-based satellite communications chip. We successfully worked with Bullitt, integrating our 3GPP NTN technology and chipset into the world's first commercially available devices with two-way satellite messaging. It's a significant advancement for remote users and emergency services, but this technology also paves the way for other unique smartphone satellite communication and connectivity markets.

JC Hsu, Corporate Vice President and General Manager of MediaTek's wireless communications business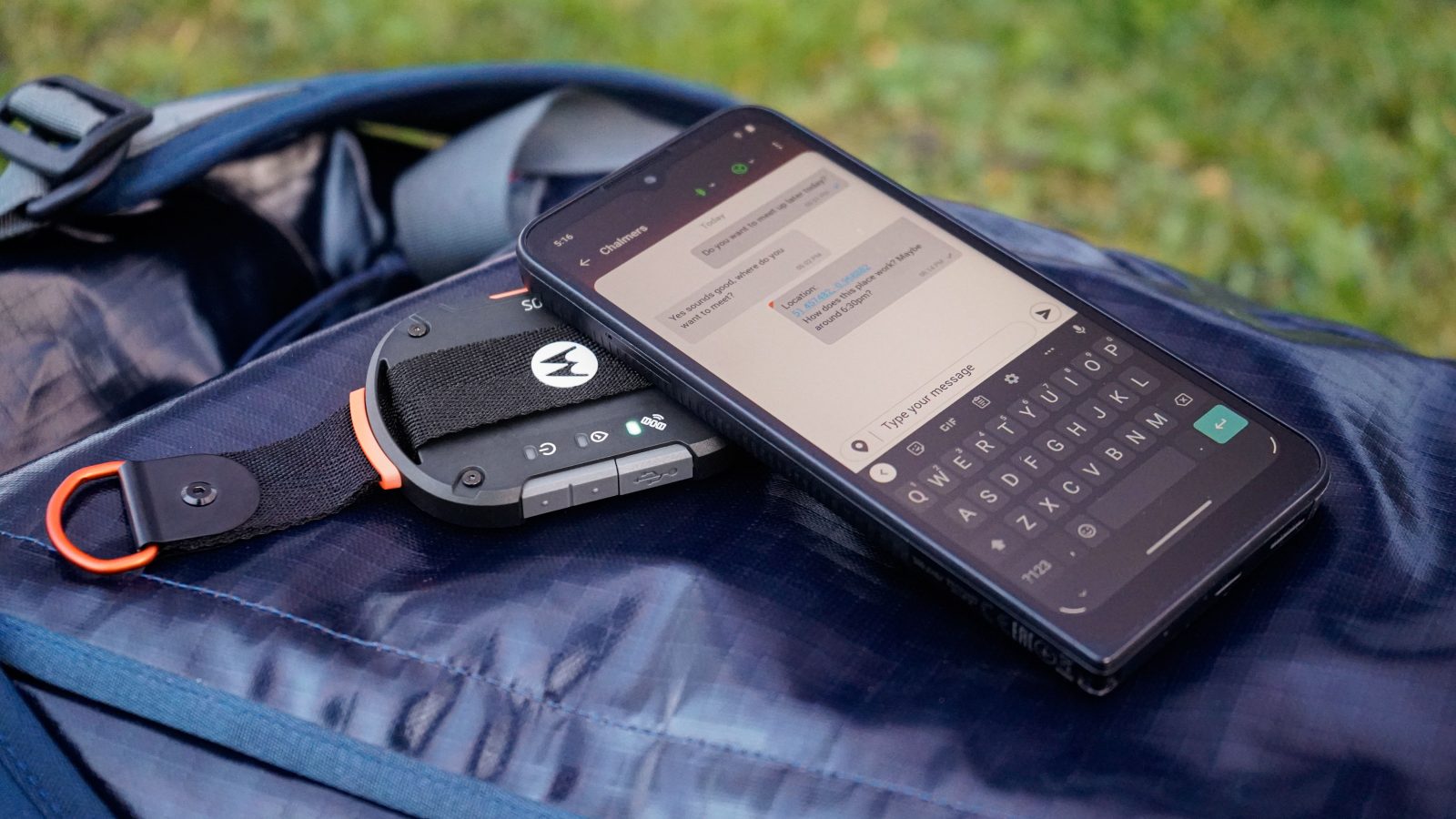 Bullitt Satellite Messenger: Featuring direct-to-satellite mobile phone technology for two-way satellite messaging
Bullitt Satellite Messenger is the first 3GPP standards-based satellite NTN or 'direct-to-device' service. The new Motorola Defy range will use the service to access existing geostationary satellites, providing affordable and continuous coverage internationally over existing, well-established infrastructure. With this new technology, customers can message over satellite, as long as they have a clear view of the sky.
The Motorola Defy satellite device will Bluetooth connect to any smartphone. The device then connects directly to geostationary satellites 22,300 miles above the earth and allows you to send text messages via the Bullitt Satellite Messenger app, when cellular and Wi-Fi are not available. Recipients without the Bullitt Satellite Messenger app can receive a message as a simple SMS to their existing phone, and are invited to download the associated Android or iOS app to respond.
The cost of the messages sent or received over satellite will be deducted from the satellite messaging subscriber's plan with no cost to the recipient. There is no charge to either party when sending or receiving messages over an internet connection.
SOS Assist – with 24/7 access to emergency response centers provided by FocusPoint International – is included with all plans which start from as little as $4.99/ month, with other flexible and heavier usage plans also available.
Pricing and availability
The Motorola Defy Satellite Link will be available Q2 2023 across international retailers. For local availability visit www.motorolarugged.com. Priced from $99 / €119 / £99 for the device only. A bundle including a one-year subscription to the Essentials Messaging service plan (up to 30 two-way messages per month and SOS Assist) will start at $149 / €169/ £149.
*iOS 14 or later, Android 10 or later.