The CAPN, good home found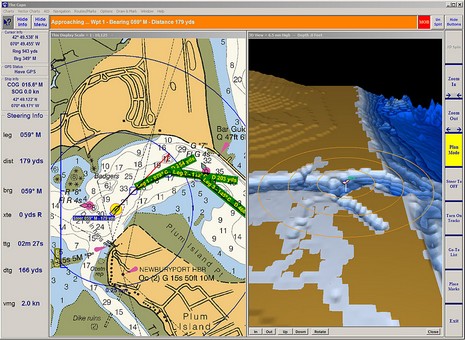 I know a lot of salts, some of them geeks too, who've been using The CAPN for years, and don't want to switch. I'll bet they'll be pleased to learn that this venerable charting software package will now be managed and developed by new owner Star Technologies, as announced here. I had a long chat with principals Bob Strunce and Witt Wittmaack today, and was impressed with what a good home this looks to be. For one thing, Star Technologies really is about rocket science, better yet the software side of it, and has been for some 30 years. For another, Strunce is a serious boater who's been using The CAPN since 1993, and Wittmaack is Naval Academy graduate with time on submarines. Here's what they have in mind for The CAPN:
* First class customer service and technical support. (They say the phone is already busy as word gets around that the software is back to being a focus product, instead of being lost in Maptech's software jungle).
* Update The CAPN so it's built on modern tools like Net Framework, but not so that the familiar interface changes radically.
* Look into partners who could provide marine computers, monitors, and, yes, radar scanners to package with future versions of the software.
Strunce and Wittmaack are also looking for update suggestions from current CAPN users (feel free below), and they'll be at the Annapolis Sail show with long-time dealer SeaTech Systems. And apparently Dennis Mills—the Mainer who first developed the program, and came up with Computerized American Practical Navigator name—is headed to Virginia to give the new team his two cents. I look forward to a revived CAPN, but also recall that it has some pretty cool features right now, like the best AIS CPA/TCPA presentation I know of, and a history of working well for commercial users, even in odd niches. For instance, I took the picture below in the Camden Harbor Master's office last week. He's used The CAPN to mark hundreds of moorings in the outer harbor and then a huge printer in the Code Enforcement Office to print them out (and the location data will apparently integrate easily with a municipal harbor management program that the town just bought).