Winegard enters marine market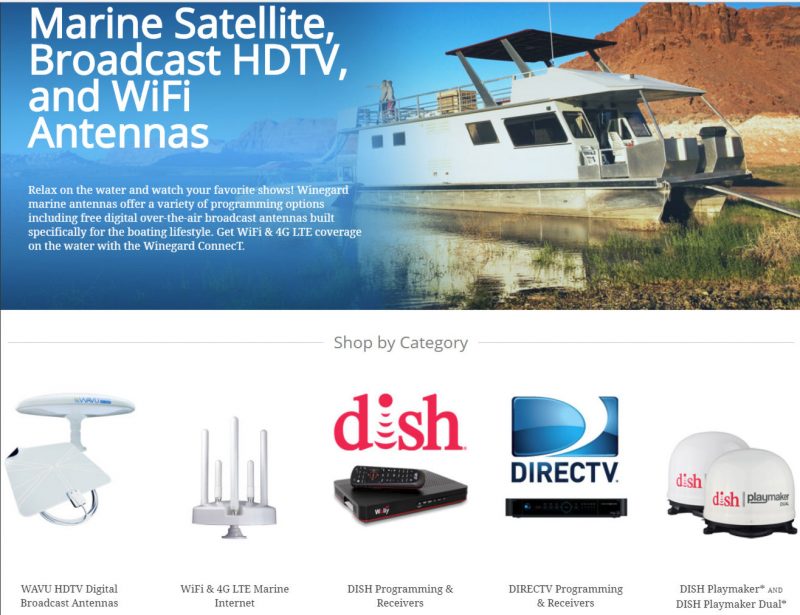 Winegard, a 64-year-old manufacturer of antenna products, has entered the marine market with three products. Two are broadcast television antennas, one the familiar indoor flexible, flat panel type, and the other an exterior omnidirectional antenna.  Their third launch device is the Winegard Connect, a combination WiFi bridge, cellular modem and router. All three products are made in Burlington, IA.
The Winegard Connect is unusual because the company also handles the cellular data service. While actual connectivity is provided by AT&T with North American roaming, Winegard sells prepaid bandwidth in 1, 3, 10 and 20gb packs.  When I sat down with the company they reported the bandwidth wouldn't expire though I see their promotional material shows the bandwidth packs are good for 30 days.
The Winegard Connect has MiMo antenna arrays for both cellular and shore-based WiFi connections.  With the Connect mounted high and multiple high-gain antennas range should be much improved over the internal antennas of WiFi or cellular devices.  I've received an evaluation unit from Winegard and plan to compare the performance of the Connect with other similar products.
All three products are currently shipping.  The Wavu R1 indoor broadcast TV antenna has an MSRP of $69.99 while the Wavu W1 outdoor broadcast TV antenna has an MSRP of $129.99.  The Winegard Connect shows an MSRP of $479.00.