Wireless autopilot controls: Madman for Raymarine, Si-Tex SRS-100 for any brand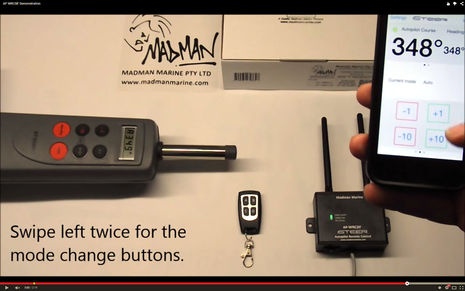 Some people think it's crazy to run an autopilot with a smartphone, so maybe it's fitting that a company called Madman Marine is the first to make this possible with Raymarine pilots. But then again, Madman's AP-WRC3iF comes with two fobs that run on a separate wireless frequency and that can also make course changes, initiate autotacks and change pilot modes. And it only costs about $235 U.S. plus shipping from Australia (with the fob-only model at about $190)…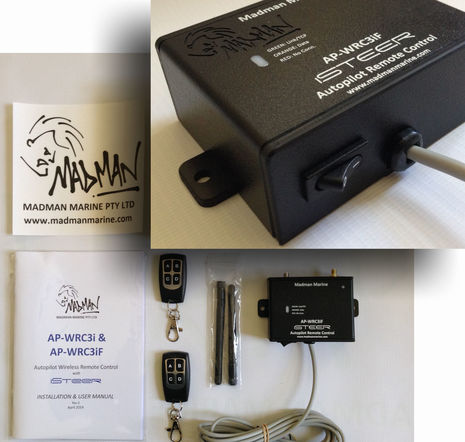 What Madman has done is to figure out the autopilot commands in regular SeaTalk, so that the installation only requires 12v power and a three wire ST connection to a (hopefully) spare ST terminal block on an older Ray course computer like the STx000 or SPX series. Apparently, it is also possible to use the Madman control with the current Evolution pilots, but the needed SeaTalk to SeaTalkng (NMEA 2000) converter will add to the cost. But then again, I'm not sure that Raymarine's own S100 or SmartController wireless autopilot controls — which look great, but are more expensive — can be made to work with Evolution.
Finally, note that while all current Raymarine MFDs include autopilot commands and can be remotely controlled by either RayRemote on a smartphone or RayControl on a tablet, in both cases the only limitation is that "autopilot activation/deactivation is not possible via a mobile device." I think that other manufacturers also limit autopilot control over a mobile device WiFi connection. Are they being overly cautious?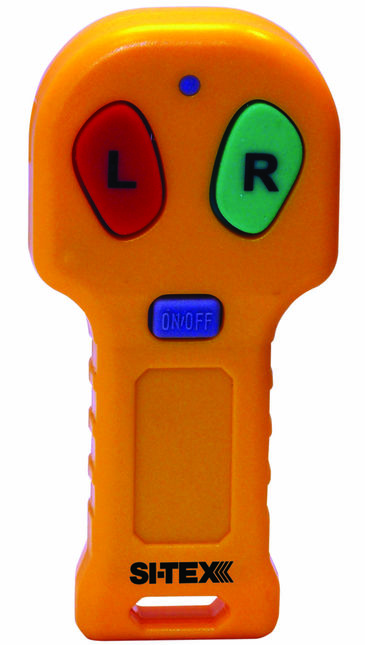 The Madman products reminded me of the SRS-100 that Si-Tex introduced in 2013 — video here — though it has nothing to do with smartphones and is not actually an autopilot control. In fact, the user is advised to turn off an existing autopilot, or at least put it in standby, when using the simple steering control above. (Yes, it looks like a Fisher-Price toddler toy, but it floats and might be quite visible even when overboard.) As shown below, the SRS-100 base station connects between an autopilot and a steering drive and thus doesn't care about AP commands. The steering kit costs just $299 complete, and while neither the product description nor the manual are currently on the Si-Tex site, they are definitely available upon request.