Gadget's new battery, the Chrome Pro Series iGel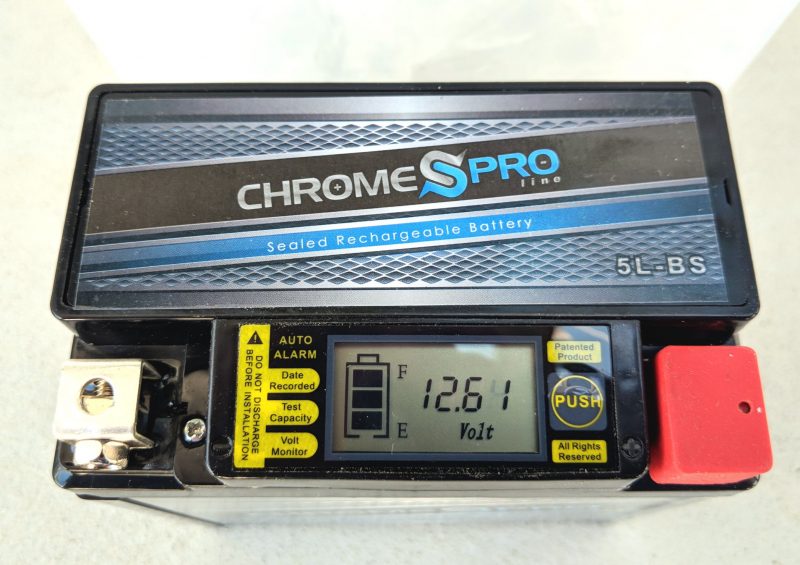 This was such a pleasant surprise. Perhaps you recall how I built a solar-charged bilge pump system into Gizmo's beloved Fatty Knees 9 tender Gadget in early 2016. Well, it has worked very well but also taken some abuse, and the already seasoned 3AH motorcycle-type battery died last December. There were a great many choices on Amazon (even with the same YTX5L-BS model name ;-), but if you want the amazing technology seen above, get the Chrome Pro Series iGel (somehow only $22.50 with shipping in January).
Yes, that is a built-in voltage tester, and if you hold down the Push button you get the number of days since it was first hooked up. Moreover, the iGel will buzz you about low voltage, and do it intelligently. That is, if you don't acknowledge the alarm within 30 minutes, it will shut down and try again in 4 hours. And at 5% capacity, the battery will shut down completely for self-preservation. Plus all this, and more, is clearly explained in a manual printed on good paper in large fonts!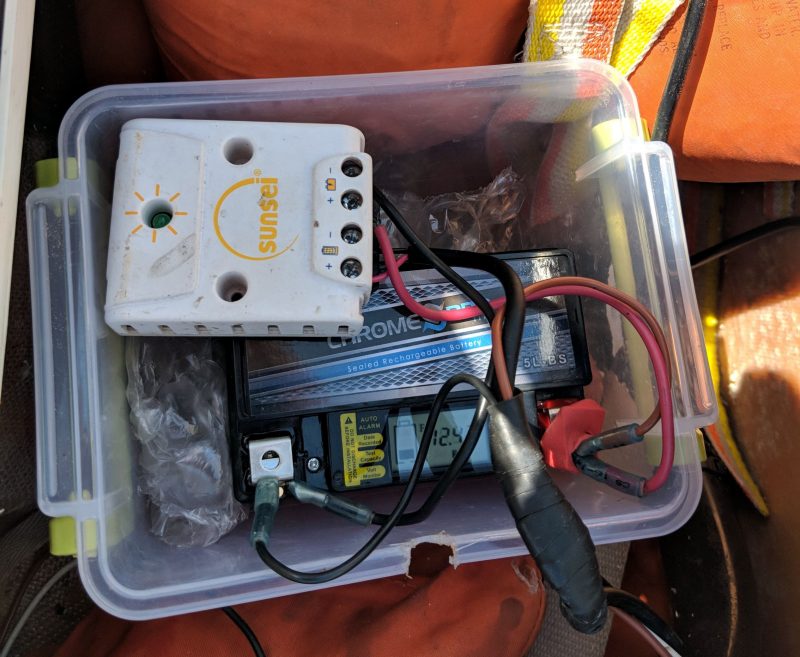 I'll add that the 12.61 volts seen in the first photo is what I found last week even though the battery had been sitting in the New Bern Grand Marina's office since late January. And it easily pumped out Gadget through several tests with a dock hose. In fact, I wanted to run Chrome Pro down a little so I could confirm that the old Flexcell Sunslick 7 Watt panel and Sunsei regulator were still working (they date back about 10 years to sloop Annie G days and the LED on the regulator is unreliable).
Sure enough, after a short time with the panel in sunlight, I could see the iGel's voltage increase. At any rate, I'm thoroughly impressed with everything about the Chrome Pro iGel so far, though I'll certainly let you know if it has trouble living in the often very damp and sometimes freezing aft seat of Gadget.