Inmarsat, Iridium, & Globalstar…the horse race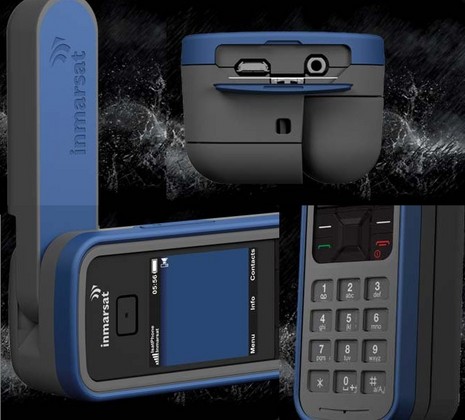 Competitive heat is really building in the portable global sat phone/messenger sector, and once it gets sorted, it's got to be good news for those of us who venture beyond cellular networks. Last week Iridium announced that its smaller, cheaper 9602 SBD modem is ready ahead of schedule for some 90 "integration partners," and a few weeks before that Inmarsat detailed its IsatPhone Pro (due in June), including its game changing pricing. And while I discussed both of these developments here in January, it's Globalstar that may be the long term dark horse in this race…

Last Friday Globalstar announced its 2nd generation satellite timetable, and two aspects of the release jump out at me. Besides restoring its once excellent voice quality, Globalstar is promising that this new constellation will eventually provide "data speeds of up to 256
kbps in a flexible Internet protocol multimedia subsystem (IMS)
configuration" expected to provide services like "push-to-talk and multicasting, advanced messaging capabilities
such as multimedia messaging or MMS, mobile video, geo-location
services, multi-band and multi-mode handsets, and data devices with GPS
integration." Wow.
Now we have heard fabulous forecasts for future satellite services before, which didn't work out, but also mentioned in the release is the "$738 million financing to
fully fund manufacture and launch of 24 new second-generation satellites" secured last year. This is not exactly fresh news, and deals like this have collapsed before, but a sharp someone in the marine industry recently told me that the French government is behind this deal (because Thales Alenia Space is building all those new birds) and it's probably going to happen no matter what. Then again that Globalstar timetable only goes to a September ready-to-launch date, and this sat industry article seems to suggest that it needs to maintain its phone and Spot Messenger services to make it through the long haul. Which may explain in part why Iridium and Inmarsat seem so intent on chipping away at those businesses…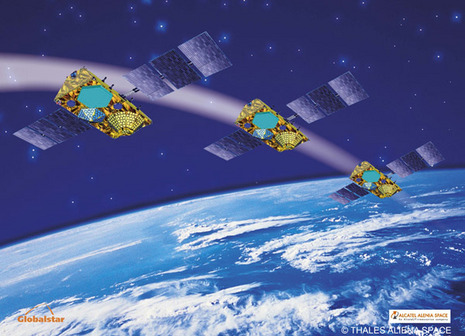 Yes indeed, much to my surprise, it's now official that Inmarsat's IsatPhone Pro will have a retail price of $699 — and will likely sell for $500-$600 — with "retail airtime rates of around US$1 per minute." There don't seem to be images of a real phone yet (hence the collage at top), but Inmarsat has put up a lot of technical detail here, and this looks like a heck of a sat phone. But don't miss the Q & A PDF at the bottom of that page either, as it notes that the phone's 2.4 kbps data service won't be available until early 2011. Still text messaging and text-to-email will be available right off, along with modern cell phone features like Outlook contact synchronization and GPS integration.
In fact, a sat phone specialist at the Miami show theorized that a relatively low cost IsatPhone with decent small data abilities might do a lot of what seems possible with Iridium's Small Burst Data technology. It's worth noting, for instance, that Inmarsat's recently introduced FleetBroadband 505 Emergency Calling service seems like it could work fine with the IsatPhone. But don't forget that "more than 90 Iridium partners have tested the 9602 for
integration into new products" and that planned applications
include "telemetry from unattended sensors, fleet management, …tracking soldiers and military
vehicles, and personal two-way navigation and mapping." Isn't this an interesting horse race?