Drug smuggling, the sailing feats we rarely hear about?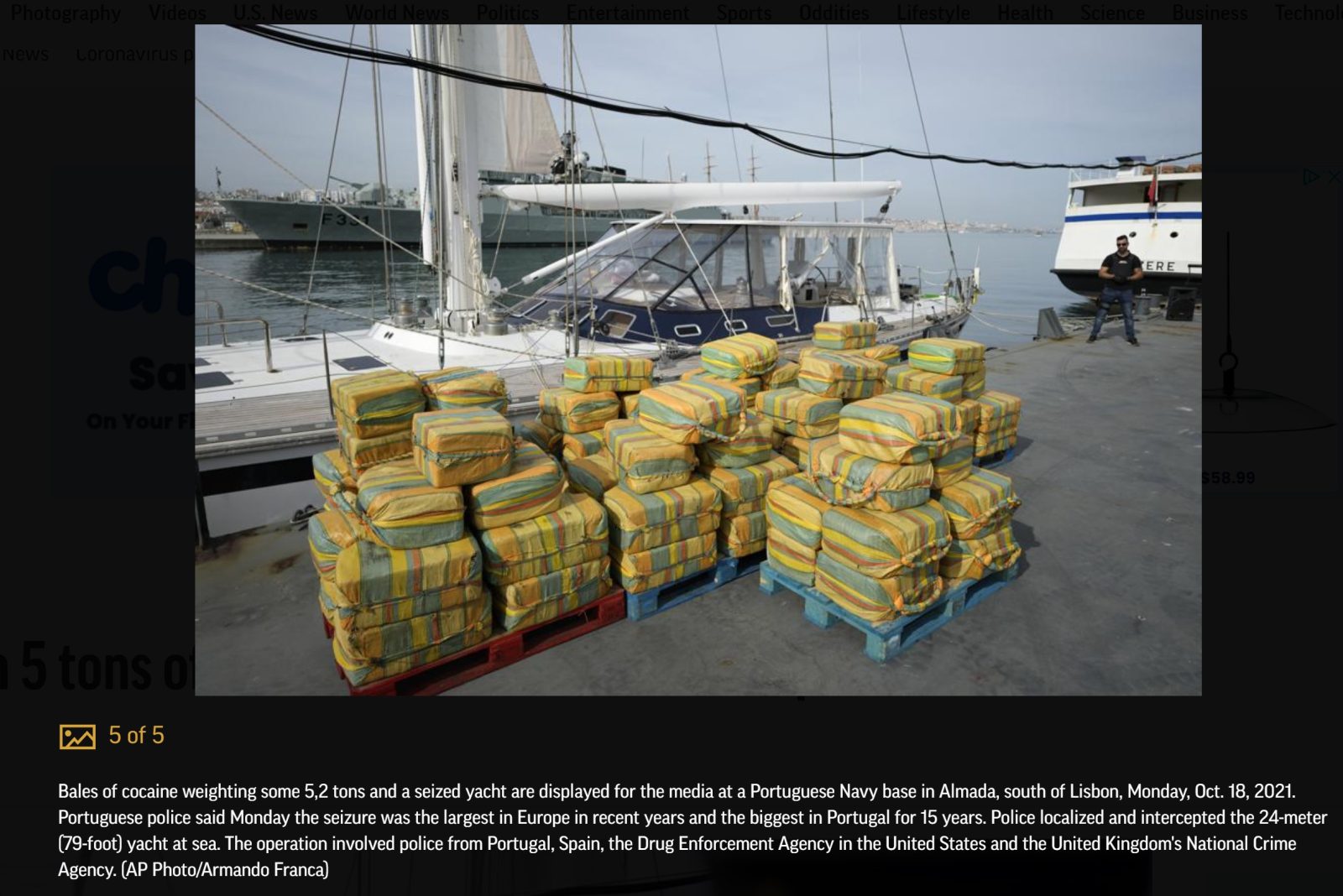 When I got serious about sailing and seamanship fifty years ago, I read all sorts of offshore cruising and racing accounts, particularly interested in the problems that came up and the solutions found. It seemed valuable to learn that, say, a well-found 46-foot ketch could pitchpole stern-over-bow in certain situations and how the crew survived. But eventually I realized that there was a whole niche of especially extreme ocean voyaging that was almost never discussed, except maybe quietly in remote harbors or jail cells.
In fact, several of my professional sailor friends in the '70s did smuggle bales of marijuana into the U.S. via yacht, and I'll discuss their misadventures further below. But as illustrated above, sailing drugs across oceans is still very much happening, and while I certainly don't wish to glamorize the violent cartels often involved, I remain fascinated by the high wire seamanship required of the crews. The giant cocaine bust off Portugal did make news around the world this week, but will we ever learn more detail about what it took to sail all those colorful bales across the Atlantic?
Actually, the authorities referenced by the AP did not state where the unnamed vessel came from, though somewhere in South or Central America seems quite likely and that means a long, hard sail to Portugal in October. Did the three-man crew first sail north to avoid the trade winds? Did they encounter any of the 20 named cyclones that might have intersected most any route?
Also, how do you load approximately 5.2 metric tons of coke — that's 5.7 U.S. short tons, or about 11,500 pounds — onto a fairly normal looking 79-foot sloop without substantially affecting its performance? (Incidentally, does anyone know what boat model that is, or even the specific vessel?)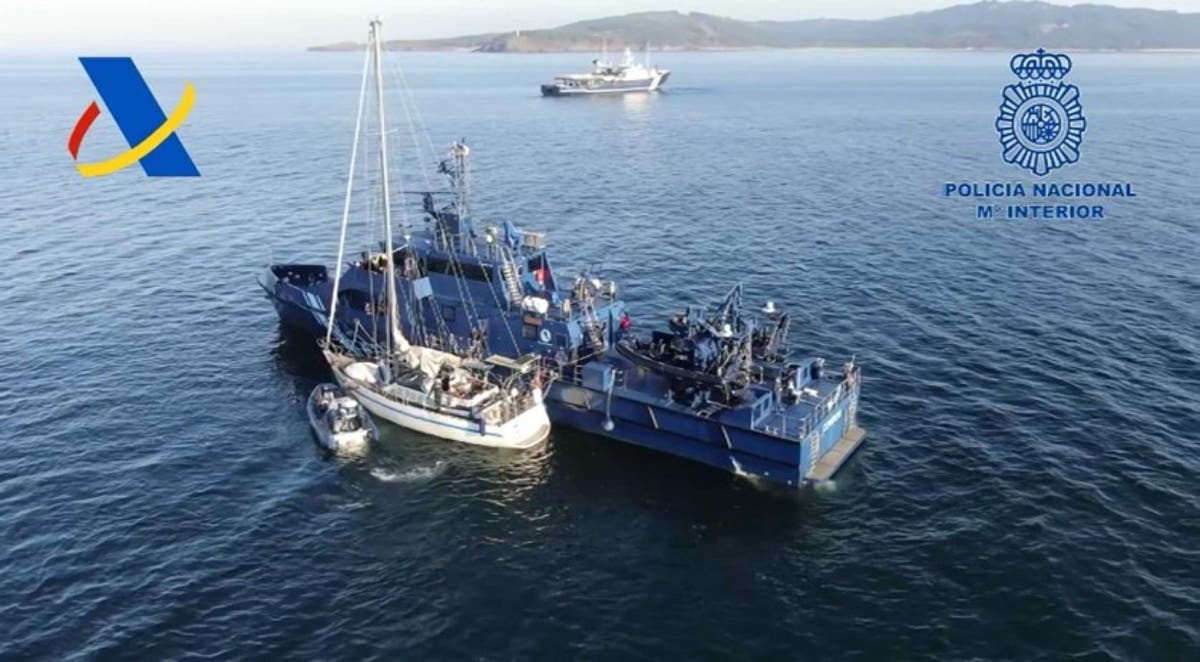 Just a few days earlier, the sloop Goldwasser was nabbed with 2,500 kilos about 500 miles north of the Azores in rough conditions and it was reported that "The gang of experienced sailors deliberately made the journey during stormy weather in a bid to go unnoticed by the authorities, the Spanish customs said."
Let's note that the portion of the gang actually sailing the boat was apparently only two men, and that Goldwasser — last seen on AIS in May and only 15m long according to Marine Traffic — doesn't look like a good heavy weather vessel. So while the pair may well be criminals, they certainly took on a challenging sail and probably worked quite hard to almost make their big payday.
In my experience, ocean sailing can be magnificent, but there's always an underlying and understandable sense of danger. Things go wrong. Help is far away. Now consider how the stresses of smuggling overlay the inherent worries of bluewater passage making. For instance, is asking for assistance via EPIRB or otherwise really an option if one likely result is a long prison sentence?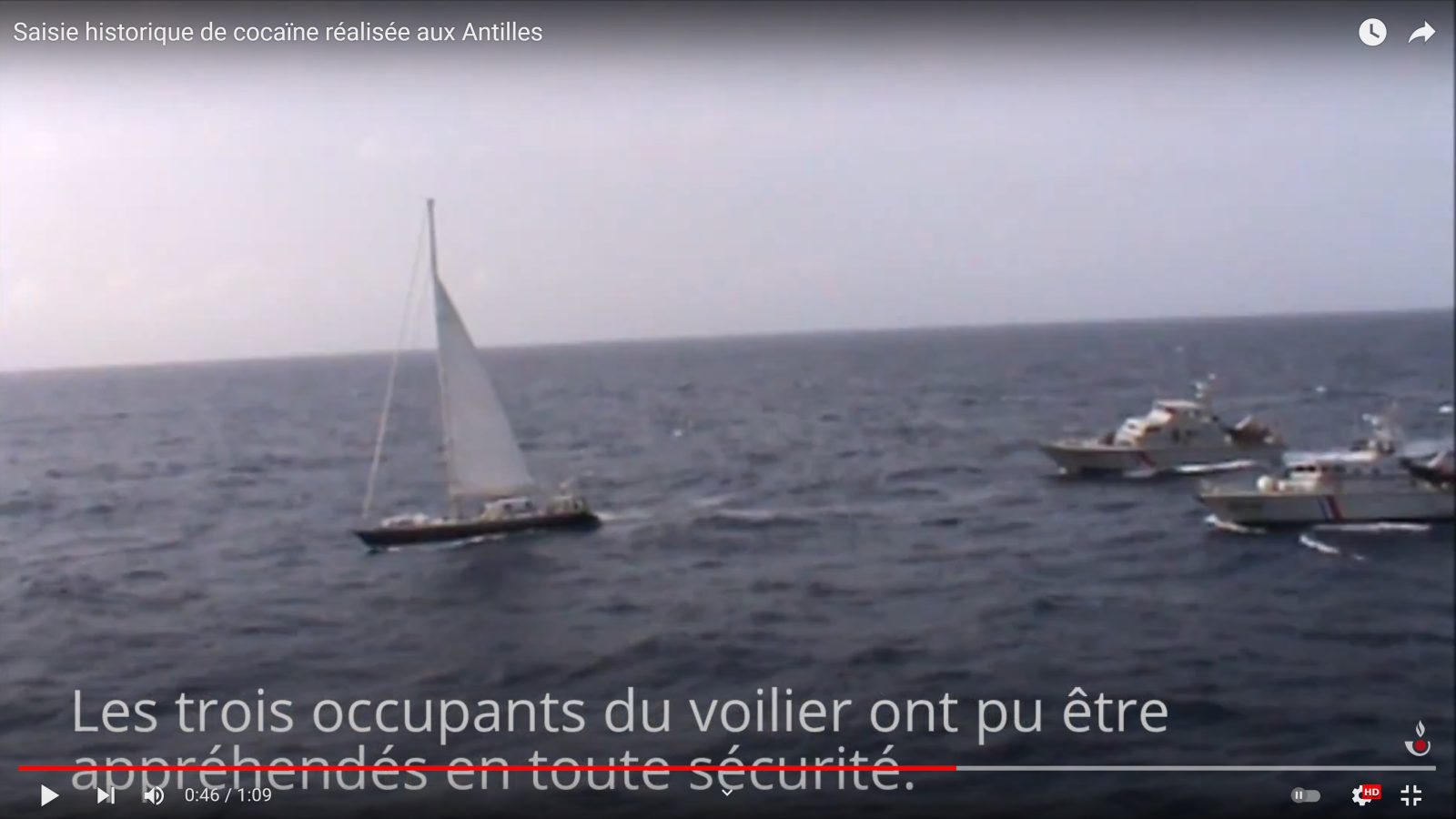 Adding to the tension on a smuggling voyage is the fact that the authorities may already know what you're up to and are just waiting until you get closer to shore before making the arrest. If you Google "drug smuggling yacht" you'll learn that the authorities of many nations are working together to identify suspicious vessels. Heck, the big sloop Silandra above — perhaps a Swan — had barely begun its transatlantic before the French customs cutters came roaring over the horizon (video here).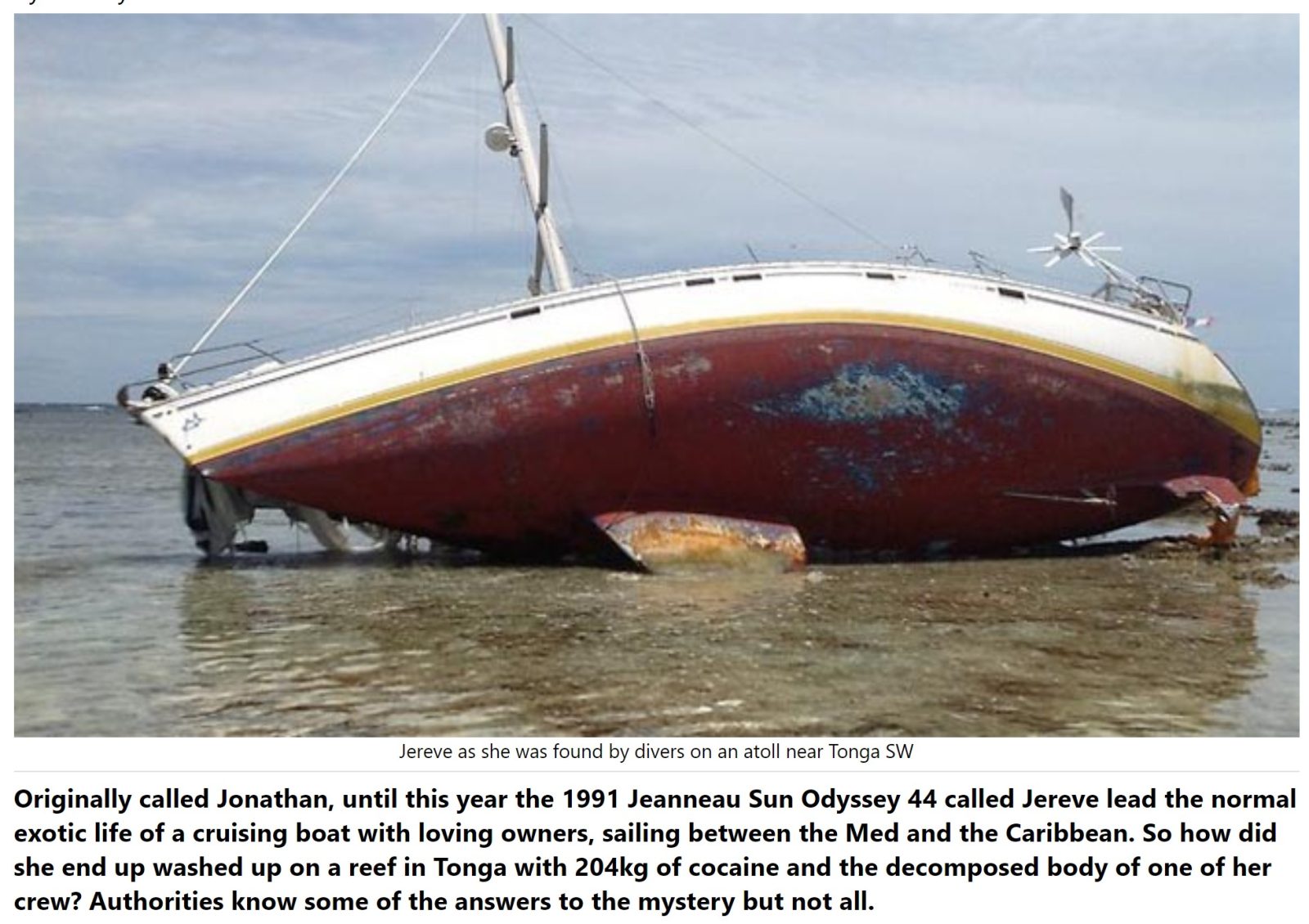 Or what if some or all of the crew dip into the cargo while underway? As best I can tell, no one has ever figured out what happened aboard the Jeanneau 44 above, but madness or foul play seem definite possibilities on a long offshore smuggling trip. On the other hand, how many trips are completed successfully? Google can't reveal what's not publicized, but the significant number of high dollar busts around the world suggest that many drug-stuffed yachts make it to what must be a nerve-wracking offload.
So maybe I'm fortunate that two of the three friends who tried pot smuggling in the 70's got caught and served time. That's certainly one reason why I politely declined the invitations that eventually came my way. But I can't say that the possible adventure (and riches) weren't tempting to a young man who already enjoyed the challenge of deliveries that often involved boats in dubious condition and/or moving them at the wrong time of year.
But I've never forgotten some of the details one of those friends shared with me before he was sentenced. He'd joined three other very experienced sailors to take an old but able 65-foot ocean racer from Florida to a meeting spot off Cartagena, Columbia, where the bales were loaded, no time ashore. Then, largely to avoid detection, they sailed almost due east out of the Caribbean and well offshore up the Atlantic into late fall cold and gales, often to windward.
Underway for about six weeks, the challenges included running low on food and having to repair the boat's transmission in big seas off Nantucket. And then the late-night offload at a secluded dock in Narragansett Bay was interrupted by the DEA, though the crew was rapidly bailed out and taken to a fancy law office in Boston where a sumptuous buffet and bar had been laid out. The implication was "Keep your mouths shut and you'll be taken care of" and apparently my friend went along with that, though we lost touch.
Am I foolish to wonder what goes on aboard smuggling vessels? Can you share any stories or know of good reads? I just began a memoir called 90 Degrees to Zamboanga that currently has me on a Cal 40 stuffed with pot en route from Mazatlán to LA in 1972, the Atomic 4 engine just now rendered inoperable. Or if that earlier mention of pitchpoling a 46-foot ketch intrigued you, check out the classic Once is Enough, written in 1959 with no illegal drugs involved.