Somewear Iridium satellite tracker/messenger and Garmin InReach Mini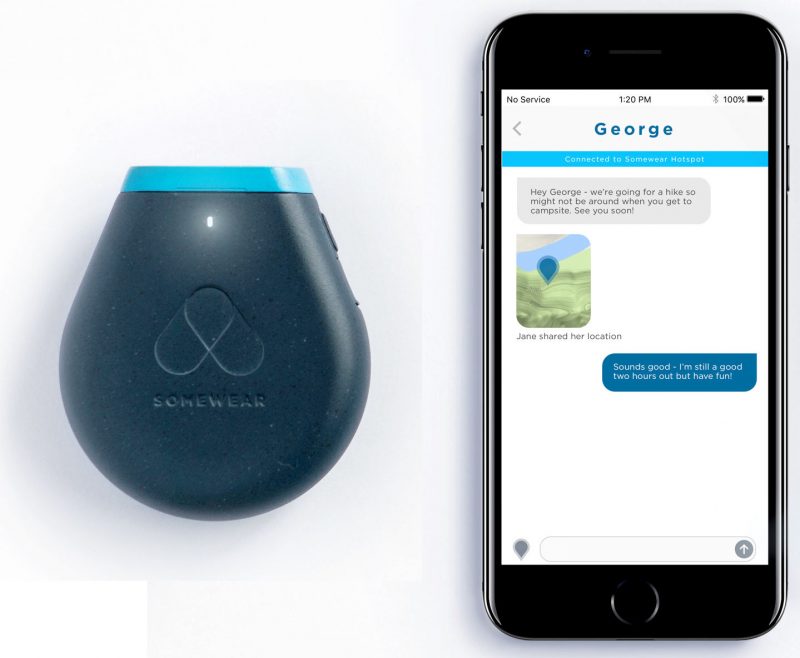 The relatively low-cost Iridium satellite two-way communications service known as SBD (Short Burst Data) has proven itself remarkably reliable and useful on boats, as seen with the Garmin InReach Explorer+ I've been long testing (and with other devices). So I was glad to hear about the Kickstarter campaign for Somewear, another handheld GPS/SBD tracker/messenger that seems competitive with inReach but with a fresh design approach from San Francisco startup Somewear Labs.
Unlike the various inReach models, a Somewear can only send a distress alert when used by itself; everything else — like messaging, requesting a weather forecast, and setting up tracking — is done via a Bluetooth smartphone app. That means that the Somewear itself can be quite small, as in — holy cow — 3 ounces for a device that can send/receive short texts and track points from anywhere on the planet (with a reasonably good sky view).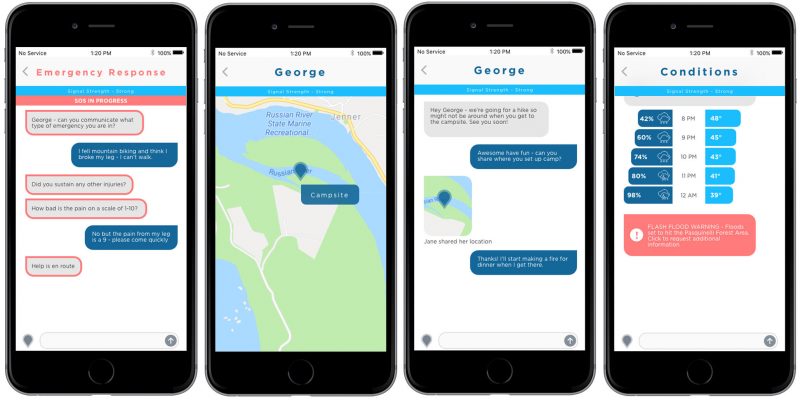 While the Somewear Kickstarter project has been funded, its estimated delivery is not until July. So there are no reviews yet, and the tech details remain a little sketchy.  For instance, will there be a cloud component where a user can share their tracks and certain messages like share.garmin.com/PanboInReach?
Also, why does the minimal Somewear hardware have an anticipated retail price of $450, same as the top-of-the-line inReach Explorer+ with bright color screen, built-in and downloadable maps, plus compass and altimeter? The Somewear FAQ makes the competitive case thusly:
When compared with the Garmin InReach, the most obvious difference is that Somewear is less than half the size and weight of InReach while maintaining the same transmission power. We found many InReach owners end up leaving them at home due to the size and weight so we wanted to make sure Somewear could always be there when needed. The biggest difference, however, is in the software and experience. The Somewear App makes satellite communication simple and seamless right from your phone – you can have conversations and check local conditions in a way that feels familiar and eliminates the frustrations satellite connectivity used to bring with it.




Somewear may well have a valid point there. The inReach system of cloud, handheld, and app interfaces is powerful but complex, and some users I've heard from do get quite frustrated by it. But size is not really an issue for boaters, and, besides, just as I was drafting this entry, along came the inReach Mini.
Garmin inReach Mini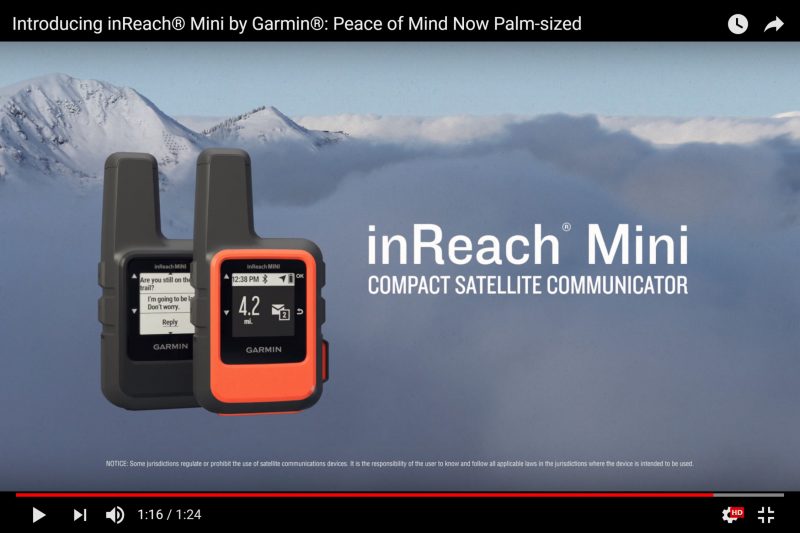 The Garmin inReach Mini weighs in at 3.5 ounces, and retails at $350, but can still do a lot in standalone mode and seems to work fully with the inReach cloud and app universe. In fact, the Mini has an integration feature not seen on its bigger siblings, a wireless relationship with many Garmin watches.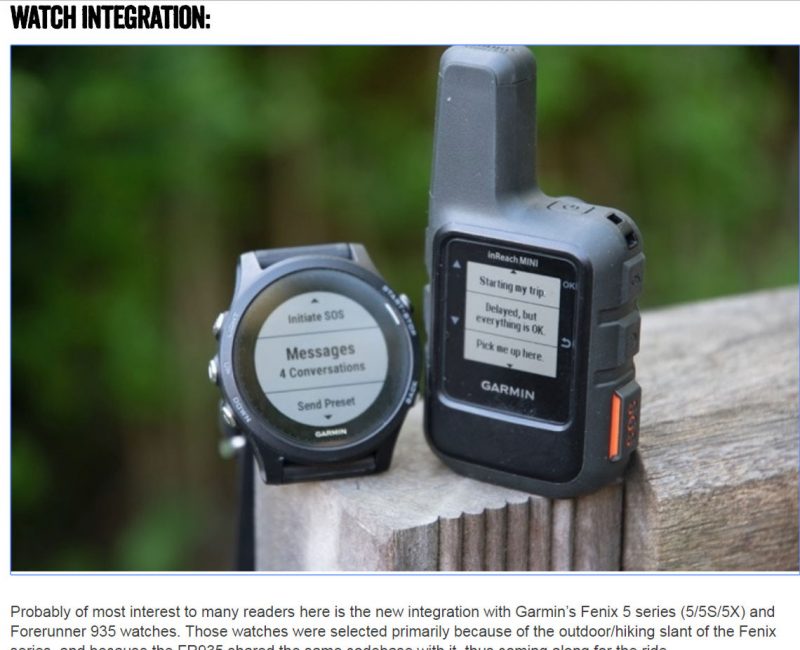 Thankfully, you can find an awesomely thorough hands-on review of the inReach Mini at DC Rainmaker, a site not surprisingly dedicated to technology for outdoor pursuits like biking and marathon running where weight and size really matters. But consider this: The ANT wireless protocol that lets the inReach Mini integrate with Garmin watches is also built into most Garmin marine displays.
I don't know if Garmin will make this happen, but it does seem possible that you could be able to do two-way satellite text messaging using a big bright Garmin touchscreen with a little Mini perhaps suction mounted in a pilot house window and cabled to constant USB power. And right now you can get inReach texts and even initiate an SOS using a Quatix series watch that already had various boating features.
I'm pretty sure that Somewear and the inReach Mini use the tiny Iridium 9603 SBD modem, but don't forget that the SBD service can be used to do much more than tracking, simple texting, and very succinct weather forecasting. The SkyMate Mazu/mSeries system is a bluewater example of how it's possible to break emails and weather graphics into data bursts that are reassembled on the boat or on land without you having to know about it. Mazu is a worthy product, but it's also interesting to think about what Garmin and/or a Kickstarter startup could do along the same lines.