Chart wars? Post acquisitions, what's the status of charts?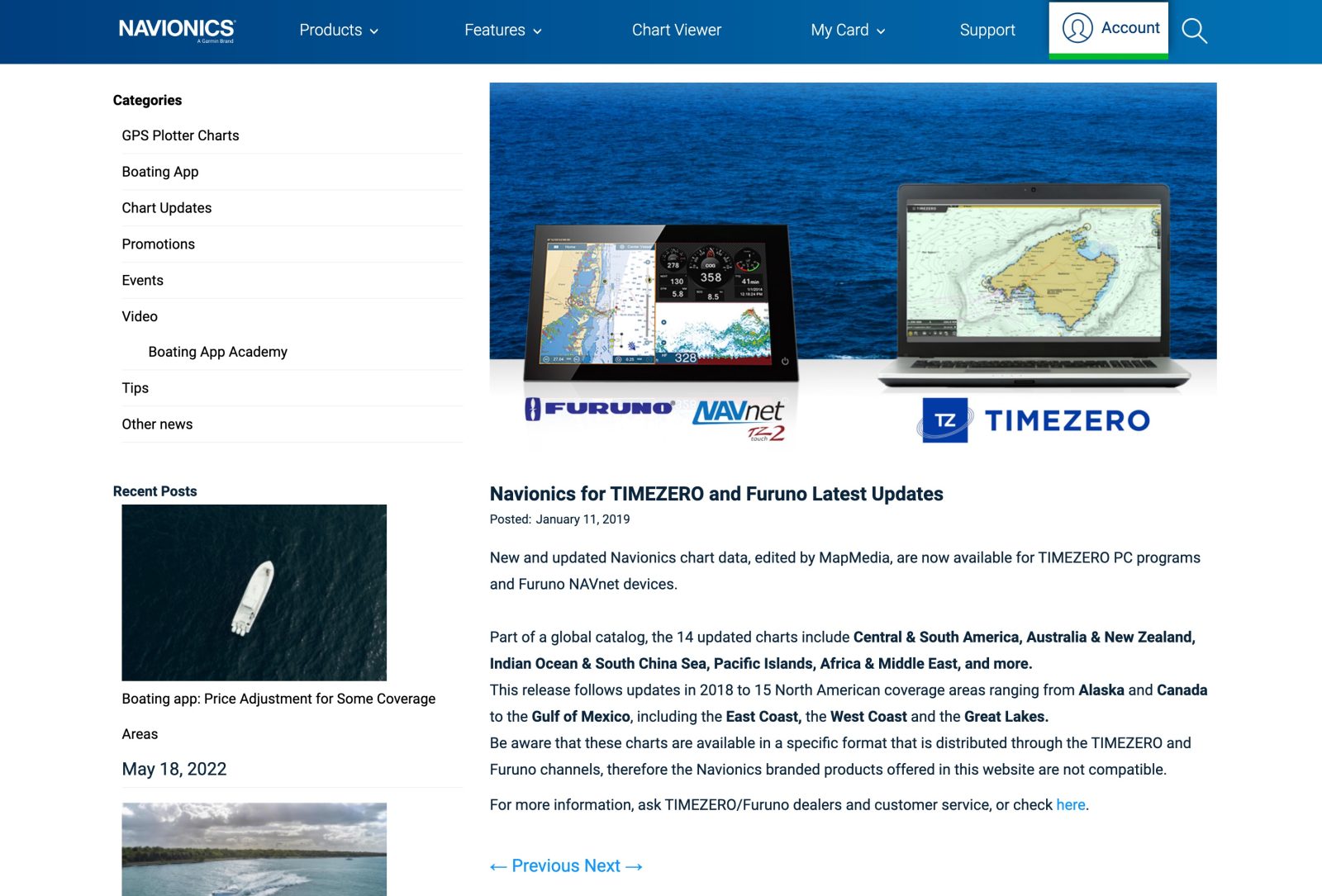 It's been four and a half years since Garmin bought Navionics and just under four years since Navico and C-Map's corporate parents merged them. In both cases, there were statements made promising continued availability of the data on competing brands. But, would it? I've read comments from and talked to many boaters who are understandably nervous about access to their chart provider of choice on their navigation equipment brand of choice.
The first couple of years of the new corporate structures resulted in few changes. But recently, I've started hearing more and more about changes to discount levels, existing contracts not being renewed, and new products being unveiled with questionable availability to the rest of the industry. Heck, until a recent release, Garmin MFDs still didn't use Navionics presentation, daily update engines, auto-routing, and more.
It's been my hope that Garmin would follow the path they laid with Fusion Audio. Garmin realized that part of Fusion's success comes from working with all electronics packages found on boats. So, they kept Fusion a separate brand and successfully maintained compatibility and good relations with the other electronics makers. Unfortunately, recent developments seem to suggest that's not the case.
Navionics on TimeZero
A flurry of recent comments on an article about the introduction of Furuno's TimeZero Touch 3 signaled a change in the availability of Navionics data on the Furuno TimeZero platform. I was surprised to learn that Navionics data would no longer be available on any of the TimeZero platforms. This includes both Furuno hardware and TimeZero software.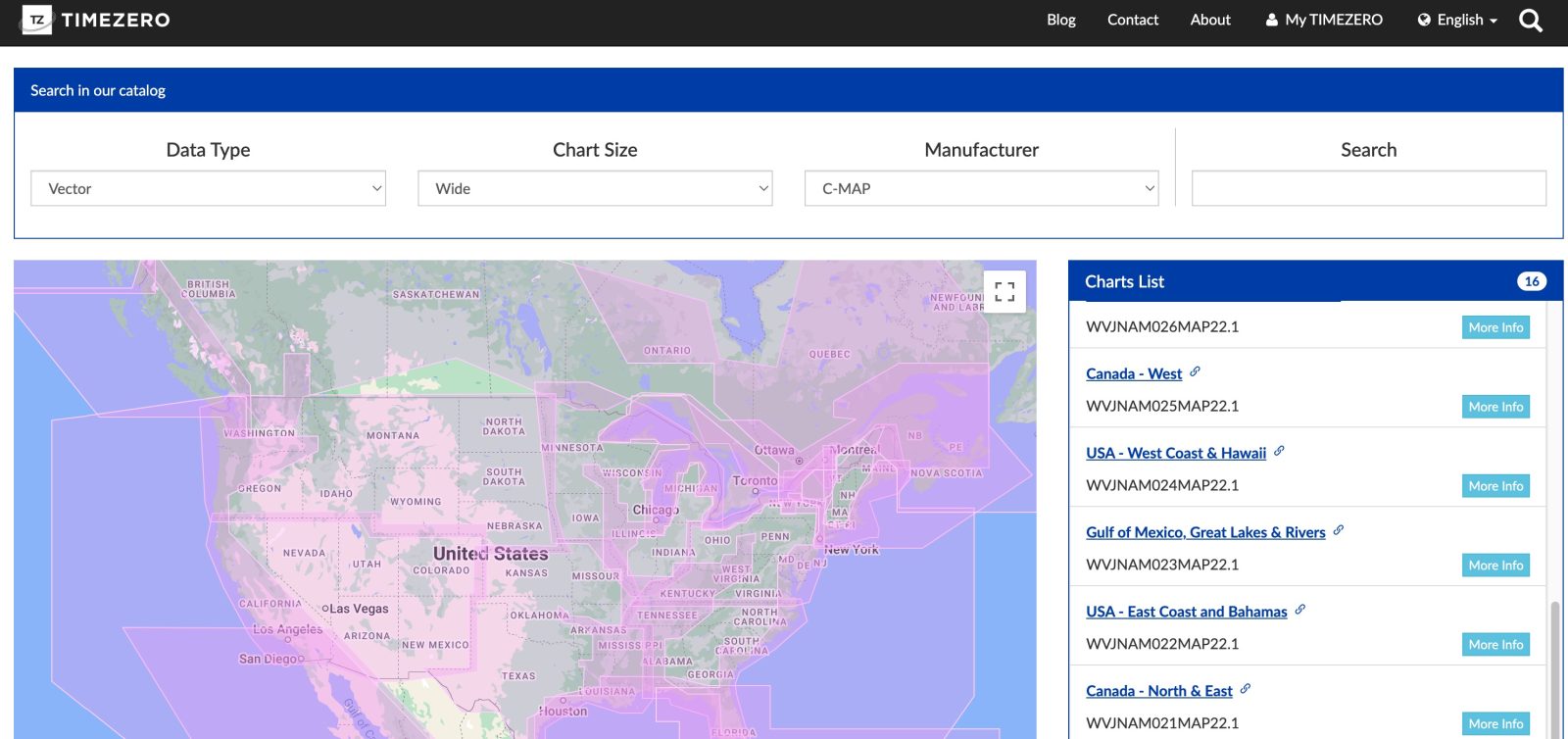 TimeZero uses the MM3D format from MapMedia. MapMedia is a corporate sibling of Furuno's and this format is proprietary to them. All chart formats available on TimeZero are converted to MM3D for use on their products. This includes C-Map, Explorer Charts, CMOR, NOAA charts, and until recently, Navionics.
The agreement to integrate Navionics data in TimeZero products has recently expired and has not been renewed; Furuno TimeZero will no longer integrate Navionics cartography content. However, Navionics+ and Platinum+ cartography products continue to offer compatibility with several third-party chartplotter brands such as Furuno, Raymarine and Simrad – to name a few. As I mentioned below (see highlighted), a recent software update for Furuno plotters offers compatibility with Navionics cartography.

Garmin media relations
It turns out the crux of the issue is the reformatting of the data into MM3d format. Navionics and MapMedia had an agreement in place that allowed MapMedia to reformat the data. That agreement recently expired, and Garmin, Navionics' corporate parent, chose not to renew the agreement.
While I understand that Garmin is looking to control how Navionics data is distributed, there's also some irony to this decision. At the same time that Garmin has launched Navionics charts for Garmin MFDs –with a proprietary format– they've decided not to renew another proprietary format.
OEM discounting
As boat shows have started back up, I've been able to have more in-person conversations. Those conversations often lead to some off-the-record indications of how things are going. One steady theme I've heard from multiple companies is that the availability and cost of charts are getting worse.

From what I've heard, both C-Map and Navionics have eliminated OEM discounts. These discounts allowed MFD manufacturers to offer premium cartography at a discount compared to the cost of buying a chart plotter and the cartography separately. But, if you look at Raymarine's 2022 price book you'll see that it's actually more expensive (at list price) to buy your charts bundled with your MFD than separately.
The $230 premium is quite a change from the $50 uptick Raymarine charged for Navionics+ when Axiom MFDs were introduced in 2017. But, there's still a $50 charting option courtesy of Raymarine's much improved LightHouse Charts. Raymarine has invested in developing their LightHouse Charts. They have made a significant investment into LightHouse Charts and offers premium point-of-interest data from MapBox, Reeds Almanac, Marinas.com, and more.
Raymarine isn't alone in developing its own charts and chart store. As I mentioned above, Furuno and TimeZero run their own chart store with MapMedia. They make several third-party charts available as well as those from government hydrographic survey offices like NOAA. But, the need for control over chart data isn't limited to the brands we've discussed so far. Si-Tex will be launching their own Polaris Charts soon as well.
All navigation charts I know of start with government hydrographic offices. The difference between the various products is typically the private data layered on top. So, it's not easy to assess the differences between the charting options.
C-Map X-series charts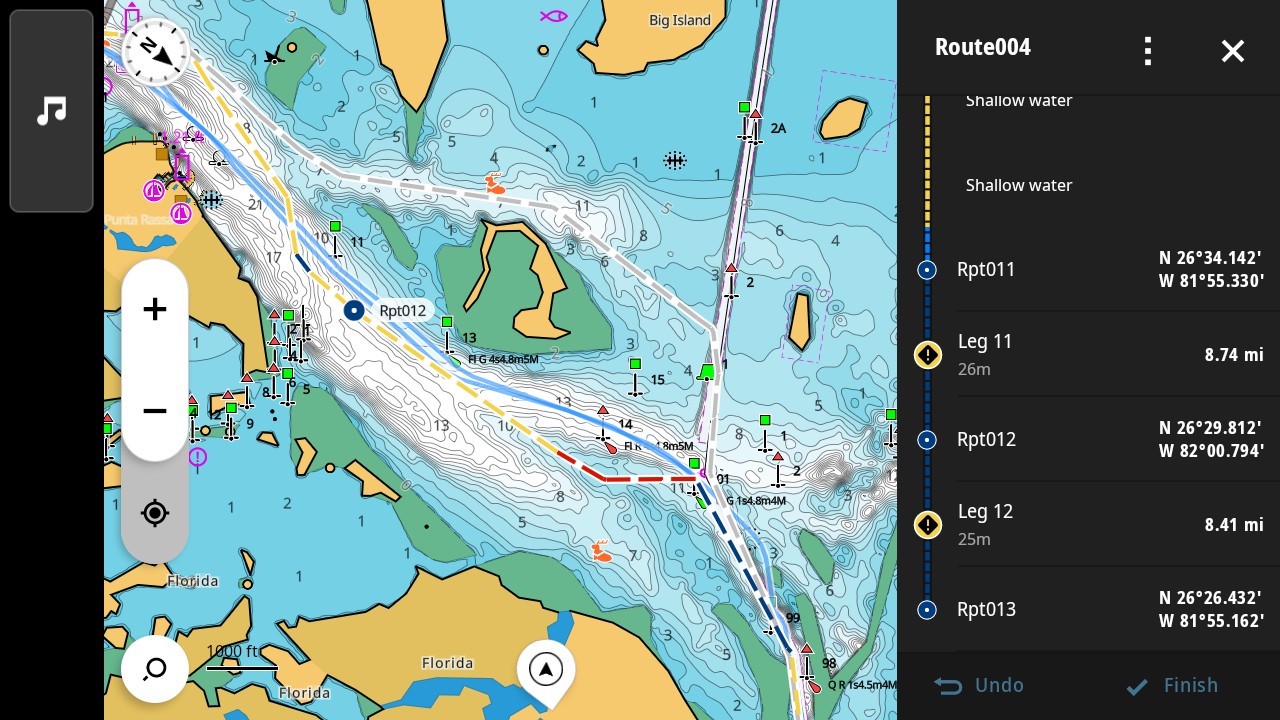 When Simrad launched their new NSX chart plotter based on Navico's next-generation Neon operating system, they also unveiled C-Map's new X-Series charts. In my testing with NSX, I've been impressed with the visual appeal, speed, and functionality of the charts.
Currently, NSX and its Neon operating system are the only option for X-Series charts. I was nervous that perhaps Simrad parent Navico would decide to only make these charts available to Navico companies. Fortunately, that's not the case.
C-MAP has a long history of working with the widest range of MFD makers, and there has been no change of policy here. As the X-Series is a new technology type it will require software updates from these manufacturers in order to run, therefore it is not immediately available, but is certainly a possibility for the future.

Navico media relations
The good news is that the charts will be available to others. The bad news is that NSX launched without support for Navionics charts, a departure from the current crop of Navico branded (B&G, Lowrance, and Simrad) products. I've asked if this might be added in the future, and it doesn't sound likely.
Final thoughts
I don't think the sky has fallen. Charts will be available regardless of what platform you use. But, will you be able to use your chart provider of choice? That answer is less clear, unless you're on TimeZero and your chart of choice is Navionics. My crystal ball is pretty foggy about how things will evolve, but for now it looks like your choice of MFD will also determine your choice of charts.