Marine toilet paper, Scott Rapid- Dissolving a winner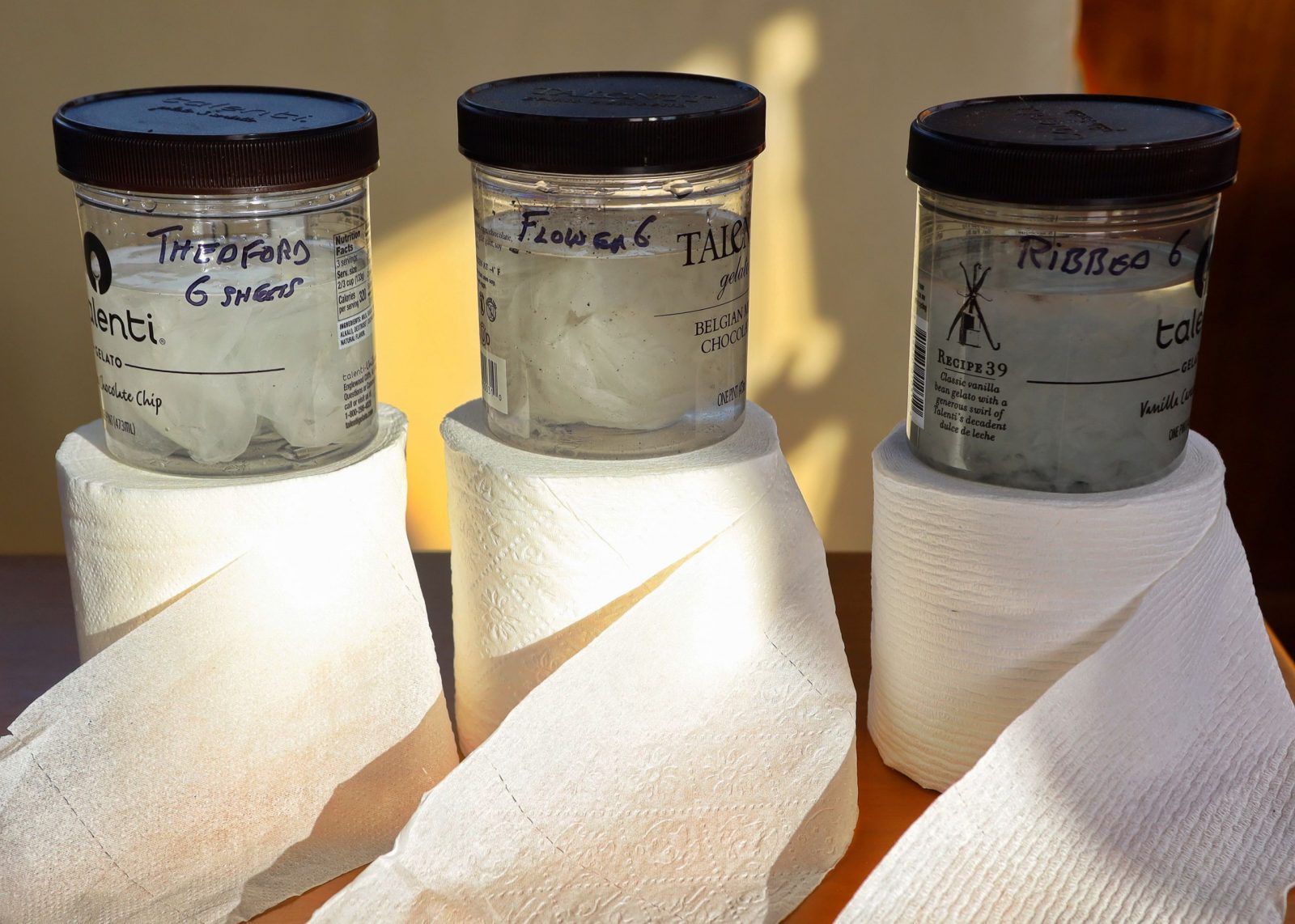 I'm clearly not the only person who can barely focus on anything beyond the endless onslaught of bad news — 2020! — and thus I relish the opportunity to deliver even a tiny slice of the good stuff: There really is a marine toilet paper that's reasonably nice to use while also dissolving so well that it may never clog your boat's head. And the fact that I used almost 16 rolls of a tissue that fails on both counts suggests another psychological aspect to this humble entry.
Yes, I may have been suffering a variation of Stockholm syndrome, persuading myself to appreciate a horribly thin, weak toilet tissue because I thought it was saving me from the more horrible manual extraction of a paper wad from my head's joker valve. Once you've realized the very small diameter of a typical head's waste passage — effectively about 1 inch, versus the 4-inch pipe exiting your home potty — and how unfunny a joker valve can be, it seems like sacrifice is simply a marine toilet requirement.
Plus I was using tissue sold by a large and well-regarded manufacturer of marine toilets; wouldn't they know what's best? But my tolerance for Thetford "quick dissolve" 1-ply RV/Marine tissue actually dissolved during an August cruise, when Gizmo's Jabsco 50890 waste pump would no longer empty the Blake Lavac's bowl. Thanks to patience, plunging, and the truly "advanced blend of bacteria and enzymes" in Unique Digest-It holding tank treatment, I did not get close and personal with the head plumbing.
But I did immediately look for a better toilet tissue and decided to test the "quick dissolve" claims for myself.
I decided to try Caboo Tree Free and Scott Rapid-Dissolving, and while the 2-ply bamboo & sugarcane Caboo does feel significantly softer and stronger than the Thetford 1-ply, the ribbed Scott paper was my immediate first choice in terms of a comfortable user interface. But one's comfort is fleeting if the paper can pack itself into a joker valve, and so it was great when Scott's version of quick-dissolving turned out to be much quicker and more thorough in my testing.
As you can partially see in the opening photo, I put a six-sheet wad of each paper into a jar filled with the same cold saltwater used for flushing, and then I shook each jar four times to simulate the turbulent passage to the pump. In fact, if you look closely you'll see that the Scott paper had already broken up a lot more than the other two when I took that photo shortly after the shaking. And I saw the same results in three rounds of testing.
The dissolve difference is emphatic in the two comparison photos above. After 48 hours I gently poured each test jar into a frying pan, and the Thetford quick dissolve still had enough structure that I could then tip off most of the water. But if I tried that with the Scott Rapid-Dissolving, all those little bits would have tipped off too. In short, I'm pretty sure I found a marine toilet paper that's much better than what I was using in two important ways, and that makes me happy.
Admittedly, I subsequently found a thorough 2016 Practical Sailor review that found Scott Rapid-Dissolving to be the "Best Choice" and also learned that Ben Stein's family liveaboard vessel has been stocking it for some time. But if this entry helps one person enjoy their boat time a little more, they found some 2020 good news.